Going into 2023, you are going to want your SEO to be the best that it has ever been. With a recent Google algorithm rollout at the end of 2022, many websites saw a decrease in organic traffic. Knowing the latest SEO trends and what most SEO experts are currently doing will help put your site in the best position for success.
Today, we are going to look at a complete checklist for SEO in 2023.
Basics Of SEO
If your site is brand new or you just want to make sure you have your SEO basics covered, this quick list will make sure you have your foundation laid for 2023.
1. Setting Up Google Search Console
One of the first things you will want to do is set up Google Search Console.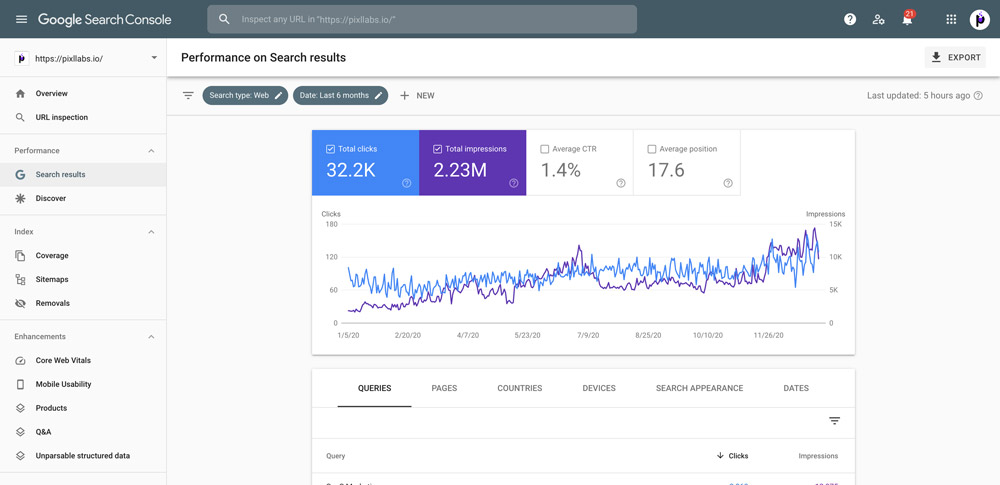 Search Console will give you just about all of the reporting you need to improve the on-site SEO improvements of your site. Setting up GSC is very easy and as time goes on, you will find yourself using this tool very often.
See what pages and what keywords your website ranks for in Google
Reports on impressions, clicks, click rate and ranking position
Errors and warnings causing difficulties for Google indexing your pages properly
2. Setting Up Google Analytics
Google Analytics is another must-have to optimize the SEO of your site.

Analytics gives you all of the data of your site and how users interacted with your content. You can use this data to optimize for better conversion rate, bounce rate, sessions, and much more.
3. Setup SEO Plugin (If Applicable)
If you are using a plug and play website such as WordPress or Wix, you will need to look at using an SEO plugin such as Yoast SEO.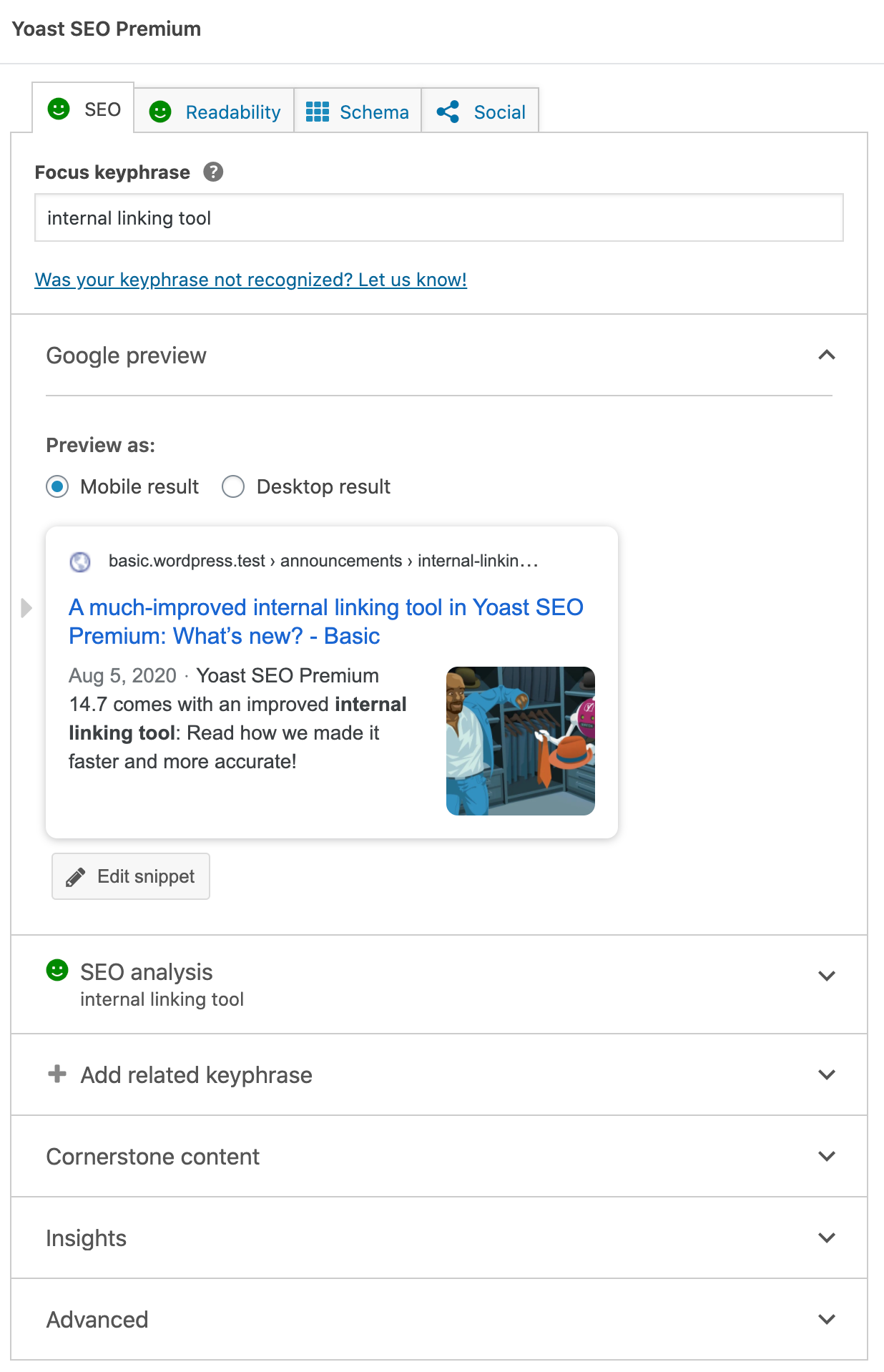 An SEO plugin will allow you to easily modify your site for the best SEO practices. Think of this as a cheat-sheet template for optimizing your site for search engines.
4. Generate/Submit Sitemap
A sitemap is what Google looks at to navigate your site. It will show your site structure in text form to allow Google's crawl bots to easily crawl your site. With a sitemap, you can have your site indexed quickly and organized in a way that Google favors.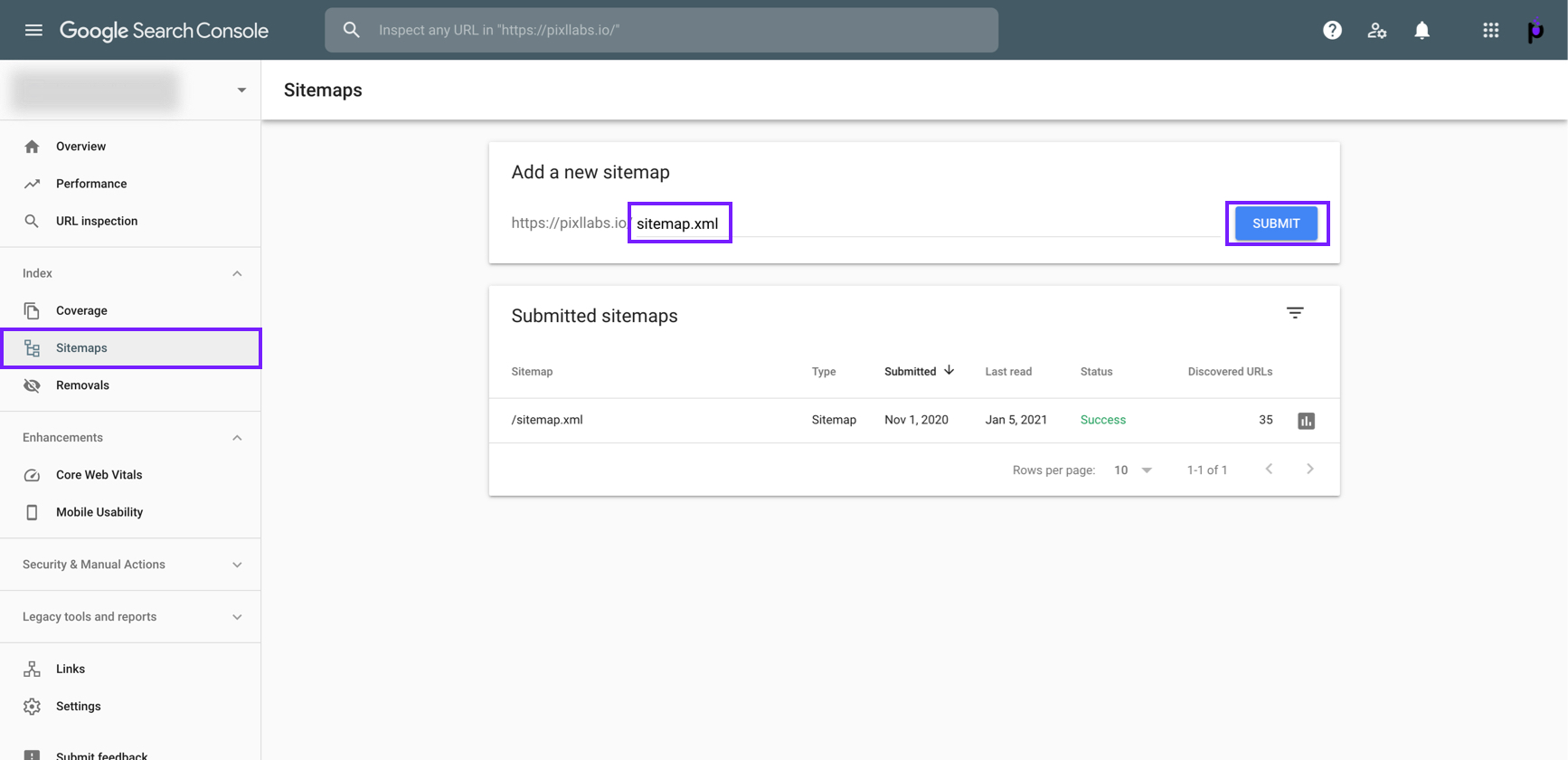 5. Make Sure Your Site Is Being Indexed
Lastly, you will want to make sure your site is being indexed by Google. Indexed means that Google is serving your site on their search results.
You can check this through Google Search Console or by typing in "site:(Insert URL)" into your search bar.
Keyword Research
Keyword research is one of the most important parts of creating on-site content to make sure your site ranks for what you need it to.
Wordtracker has a free keyword search tool.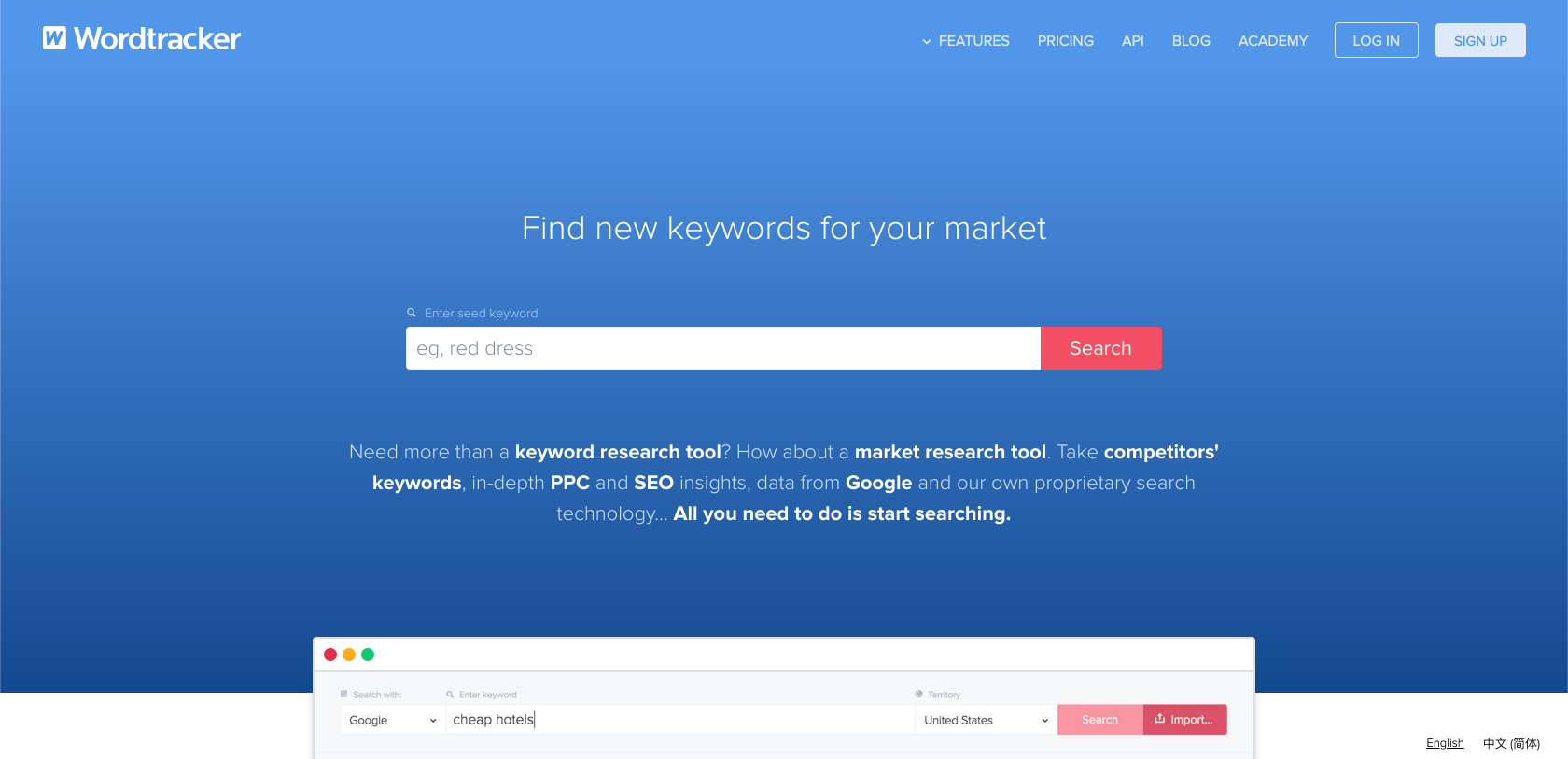 If you are looking for a premium keyword tool try SEMrush or Ahrefs.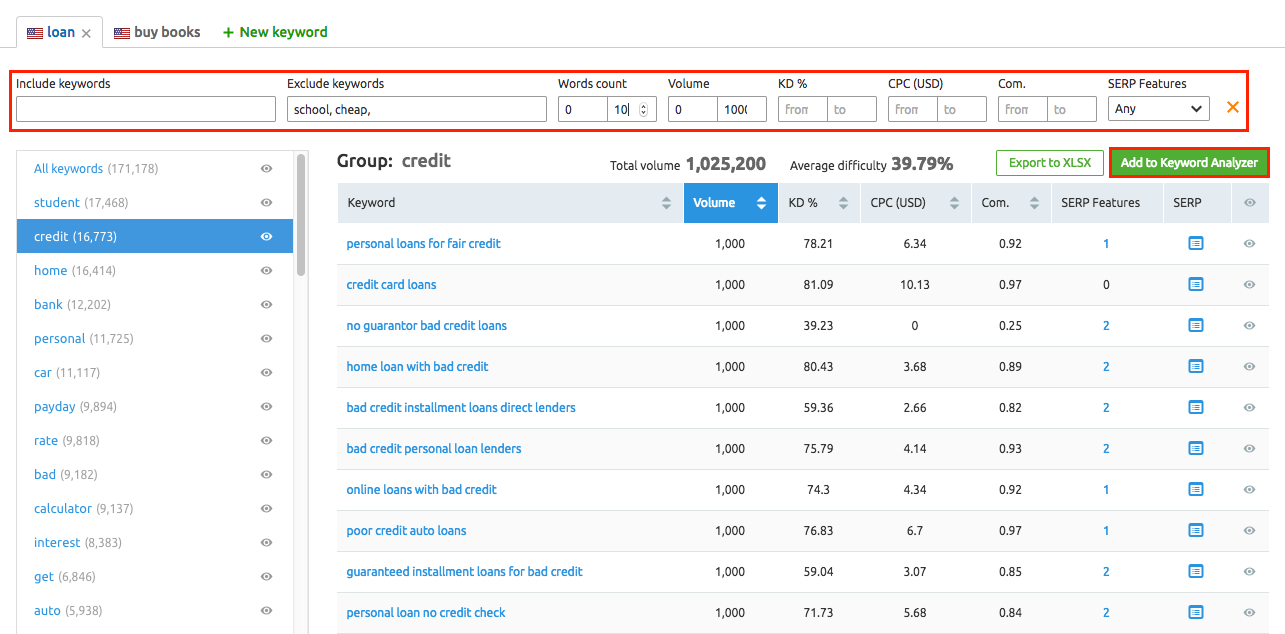 Once you've found a keyword tool you like, start implementing these strategies.
1. Who Are Your Competitors?
Take some time to identify your competitors. This will give you plenty of data on what is working for them, what kind of content they are producing, what your competitive landscape will look like in Google, and what customers like/dislike.
2. Run A Keyword Gap Analysis
A keyword gap analysis is a great report to run to see where you stand against your competitors.
A keyword gap analysis will show you keywords that your competitor currently ranks for that you do not rank for.
3. Establish Main Keywords
The most important part of keyword research is finding and establishing the main keywords. These are going to be the keywords that you will want to rank for, so you will want to create content around these specific keywords. Depending on how broad your keywords are, will decide how difficult they are to rank.
4. Establish Long-Tail Keywords
Long-tail keywords are grouped keywords that relate to your main keywords.
For example, if your main keyword is men's shirts, a long tail keyword may be black men's shirts or men's shirts under $20.
5. Establish Question Keywords
Question keywords are great for targeting visitors who are in the research phase of a funnel.
Using the same example as above, a question keyword may be "where to buy men's shirts" or "how are men's shirts measured". This can lead people to your site through them Googling simple questions.
6. Prioritize Keywords By Search Volume/Difficulty
Once you have all of your keywords, it is time to find the search volume and difficulty of each. Using any of the basic SEO tools, such as SEMRush, find the search volume and difficulty of each keyword and put them in order from highest to lowest to set priority for your content.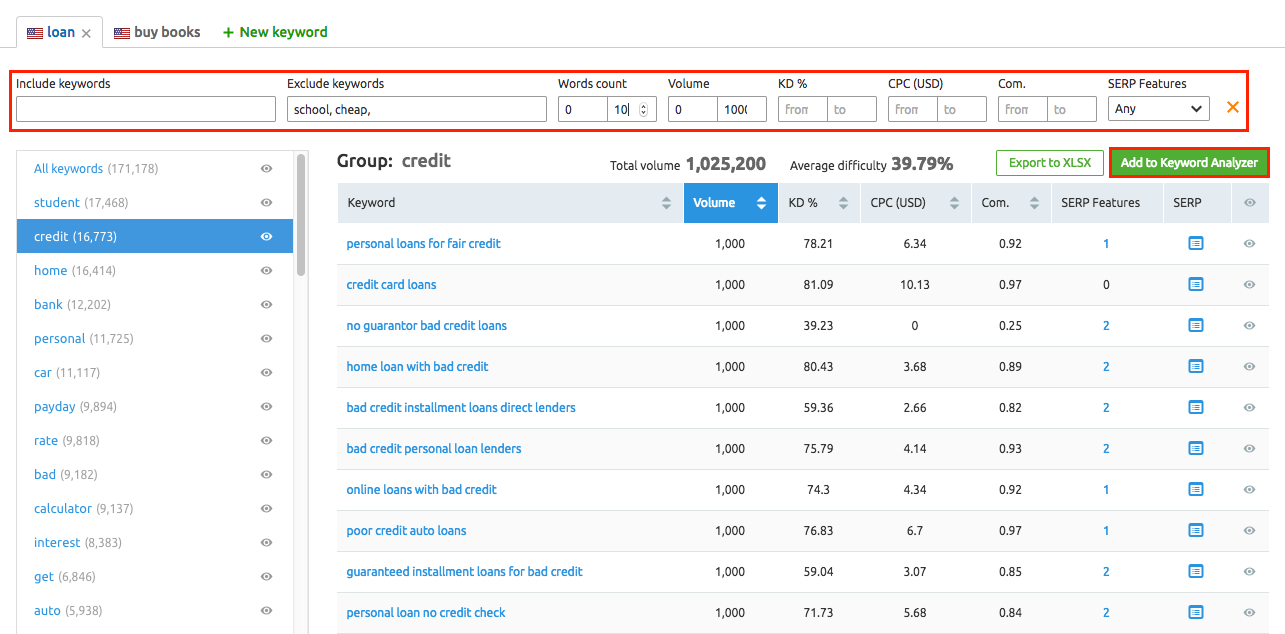 The Best Tool for SEO & SEM - Try it Free Here!
Technical SEO
Next on the list is technical SEO. While this may seem like the most difficult part of doing SEO, most of the basic tasks can be done in Google Search Console.
1. Use "Inspect URL" In Google Search Console
The "Inspect URL" tool in Google Search Console can give you all types of information regarding the specific page you are looking at.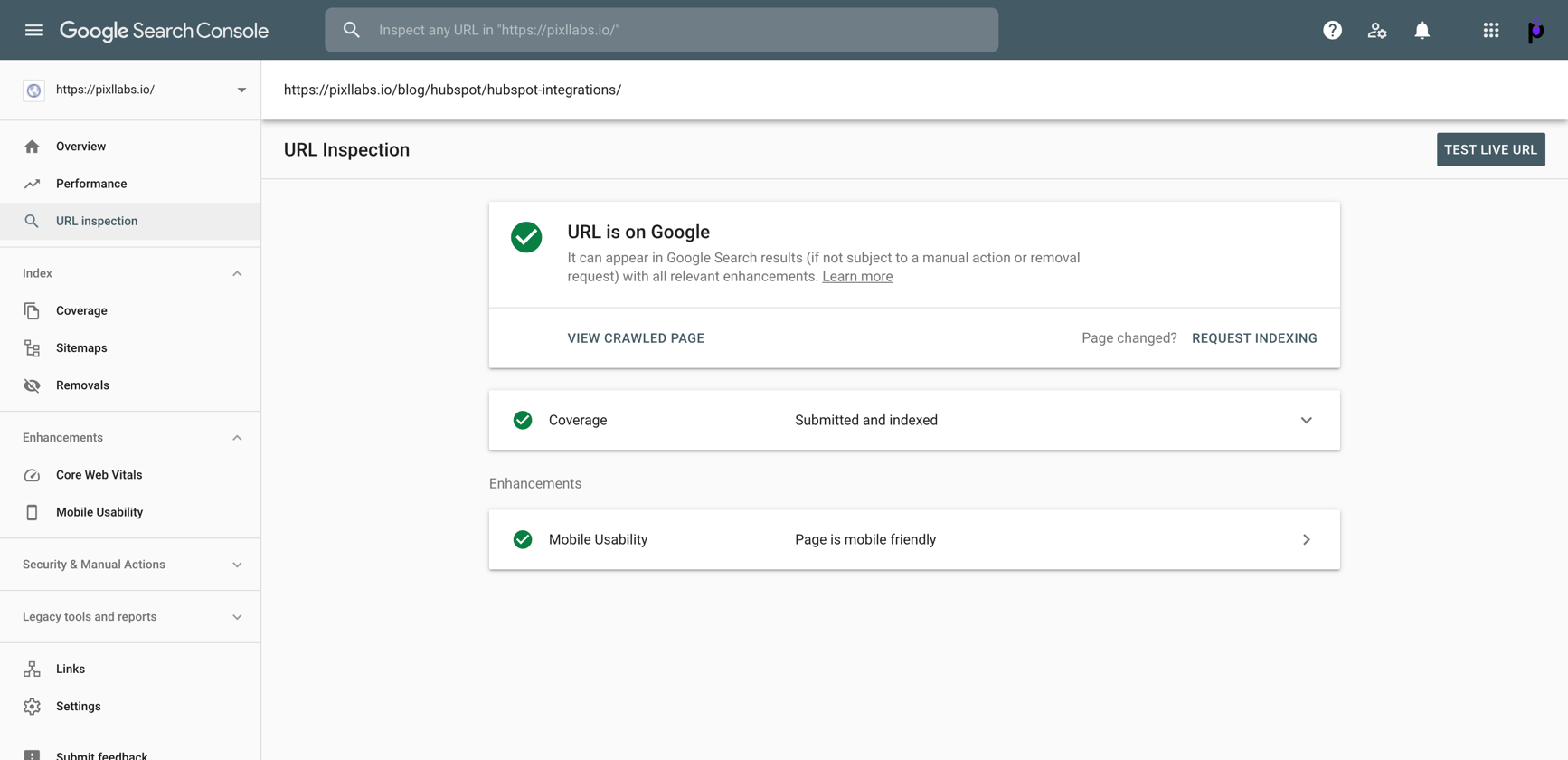 Use this tool to check for any errors or improvements you can make to get your page up to par.
2. Make Sure Your Site Is Mobile-Friendly
With more and more people using mobile devices, it has never been more important to be mobile-friendly. Google Search Console has tests to run on your site to ensure that it is as mobile-friendly as can be.
3. Check/Improve Site Speed In Search Console
Site speed will have a drastic effect on user experience. If your site is slow and hard to navigate, Google will penalize you and this will greatly affect your rankings.
Google Search Console offers a site-speed tool that will give you suggestions on how to improve it.
You can also use Google's page speed test, it will give you suggestions on how to go about fixing your page speed.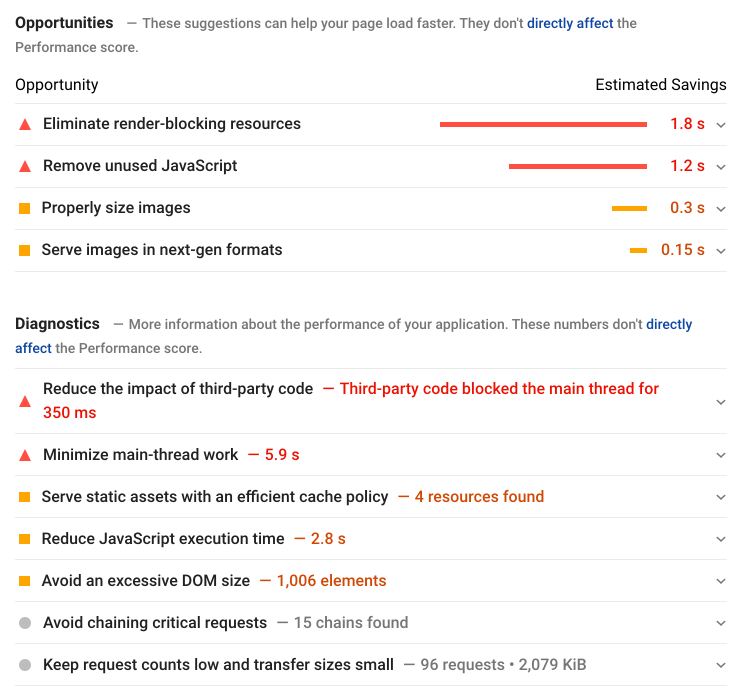 4. Ensure You Are Using HTTPS
If you notice that your site is still on HTTP, it is time to upgrade to HTTPS. HTTPS denotes a secure site and Google shows precedence for sites that are on HTTPS.
5. Identify & Correct Crawl Errors
Crawl errors are another feature that you can find in Google Search Console. Crawl errors are errors that Google has found while crawling your site.
These are generally easy to fix and Google Search Console gives you great instructions on how to resolve them.
6. Check Page Depth
Page Depth is a report in Google Analytics that shows how far a visitor got into your site. Use this report to gauge how well your navigation is and how people are going through your content.
7. Identify & Correct Broken Links
Broken links on a site are bad news for SEO. Google sees these as an ill-maintained site. Find broken links with an SEO tool and fix them using new, relevant links. These can be internal or external links.
8. Utilize SEO-Friendly URL Structure
URL structure, while it may seem minuscule, actually plays a big role in overall SEO. Following Google's best practices when it comes to creating URLs will only make your SEO stronger.
9. Identify & Correct Orphan Pages
Orphan pages are pages that are not in any categories. Google cannot reach these pages through normal navigation so this reflects poorly on your site's navigation. Check your orphan pages monthly or quarterly to ensure nothing is out of order.
10. Add Structured Data
Structured data is code that Google uses to identify the content you are putting on your site. This can be for videos, content, photos, and much more. You can find out more about structured data through Google Search Console.
Adding structured data to your website will give you an oppurtunity for your content to show up as a rich snippet.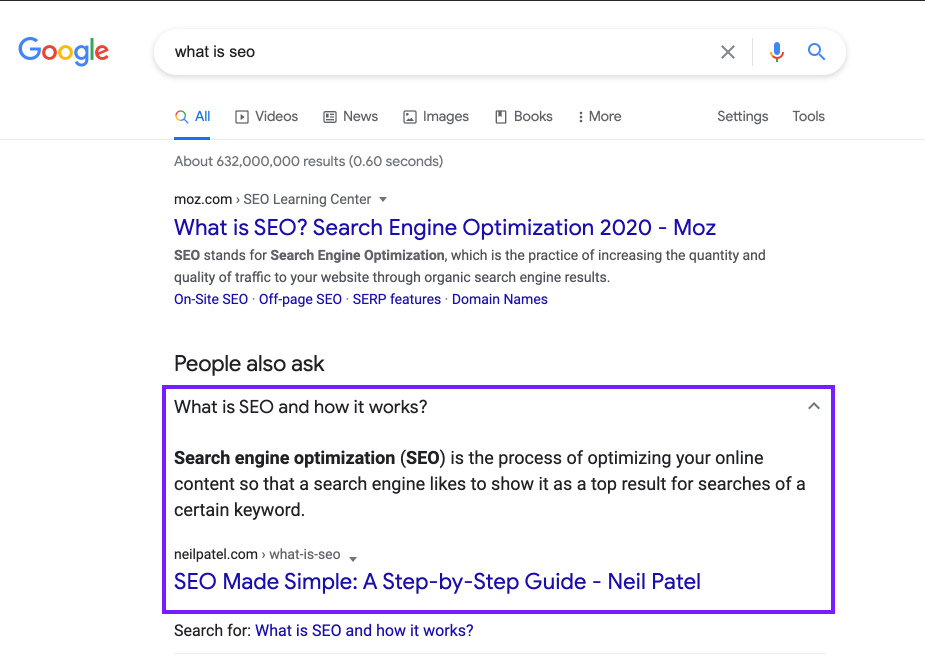 On-Page Content
On-page content is quite possibly the easiest part of SEO. On-page content refers to title tags, meta descriptions, H1s, and other content that is on your site.
By implementing processes for getting this right the first time, you can keep maintenance to a minimum.
1. Identify & Correct Duplicate Or Missing Title Tags
Title tags are going to be one of the main parts of your SERP result and content page. Google frowns upon duplicate and missing titles tags so identifying and correcting these is very important.
2. Identify & Correct Duplicate Or Missing Meta Descriptions
Much like title tags, meta descriptions should not be skipped or duplicated. Creating unique content for each one of your pages should be one of your number one priorities and will reflect greatly with Google.
3. Identify & Correct Multiple H1 Tags
H1 tags are the largest header on your page. You will want to keep this to one per page so that Google can accurately determine what your page's content is about.
4. Continue To Optimize All Of The Above
While you make sure that all of the above is not duplicated or missing, you will want to continue to optimize each of these throughout the life of your site. Optimizations should be based on keyword performance, CTR, impressions, sessions, and other metrics.
5. Optimize Images For SEO
Images should not be forgotten as they carry a lot of weight when it comes to SEO. Adding alt tags and captions can really help your page rank higher and your image rank within image sites such as Google Images.
6. Update Outdated Content
If your site has older content, it is always a good idea to revisit these pages and update them to more relevant content. With Google changing their algorithm quite often, some of your older content may be stale or optimized for other algorithms.
Off-Page SEO
Once you have your on-site SEO completed, you can start working on off-page SEO. This is going to be a little more time consuming but can have a great impact on your overall SEO.
1. Analyze Link Profiles Of Competitors
Using SEO tools, you can run link profile reports of your competitors. This is a report that shows all of the backlinks that your competitor has so you can identify who you should reach out to for getting backlinks in your industry.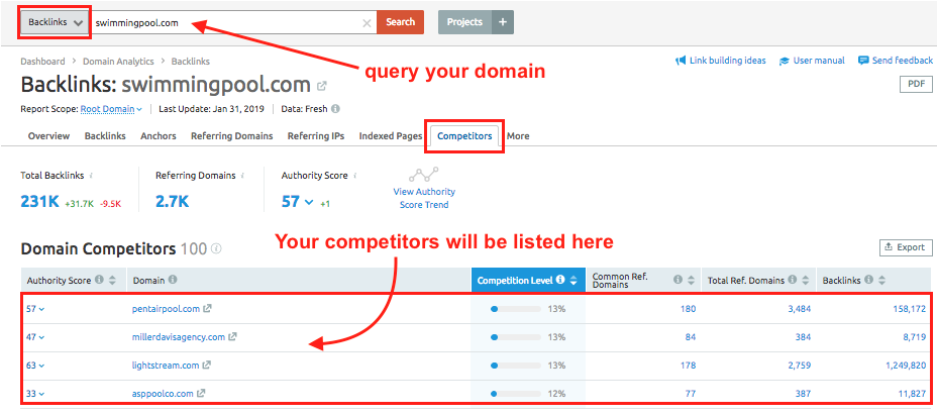 2. Steal Competitor's Broken Backlinks
Once you have your competitor's link profile, you can run a broken link checker to find out which links they have that may be broken.
This is a great opportunity to reach out to the website and provide your content as a more updated replacement. This is one of the easier ways to get quick backlinks.
3. Implement Skyscraper Technique
The skyscraper technique is a very popular technique for beginner and existing SEOs. This involves finding a highly linked article, writing a similar article that is way better, and then reaching out to have your site linked instead as a higher quality replacement.
4. Turn Unlinked Mentions Into Links
Another very easy way to get backlinks is by finding mentions of your site that are not linked, and simply asking the website owner to link your site. There are several software programs available that will find these mentions for you to help save you some time.
Drop us a comment below with your thoughts on SEO in 2023.
Receive resources directly to your inbox
Sign up to get weekly insights & inspiration in your inbox.