A landing page is a web page that provides information on a specific topic, which is used to generate leads that can be nurtured into recurring clients.
The landing page is the first page a potential client sees. Therefore, it is vital to winning their hearts by creating a successful landing page with the right anatomy.
This article will discuss the various elements that make up a great landing page. You can find the difference between a landing page that performs well and that which works not-so-well in their anatomies.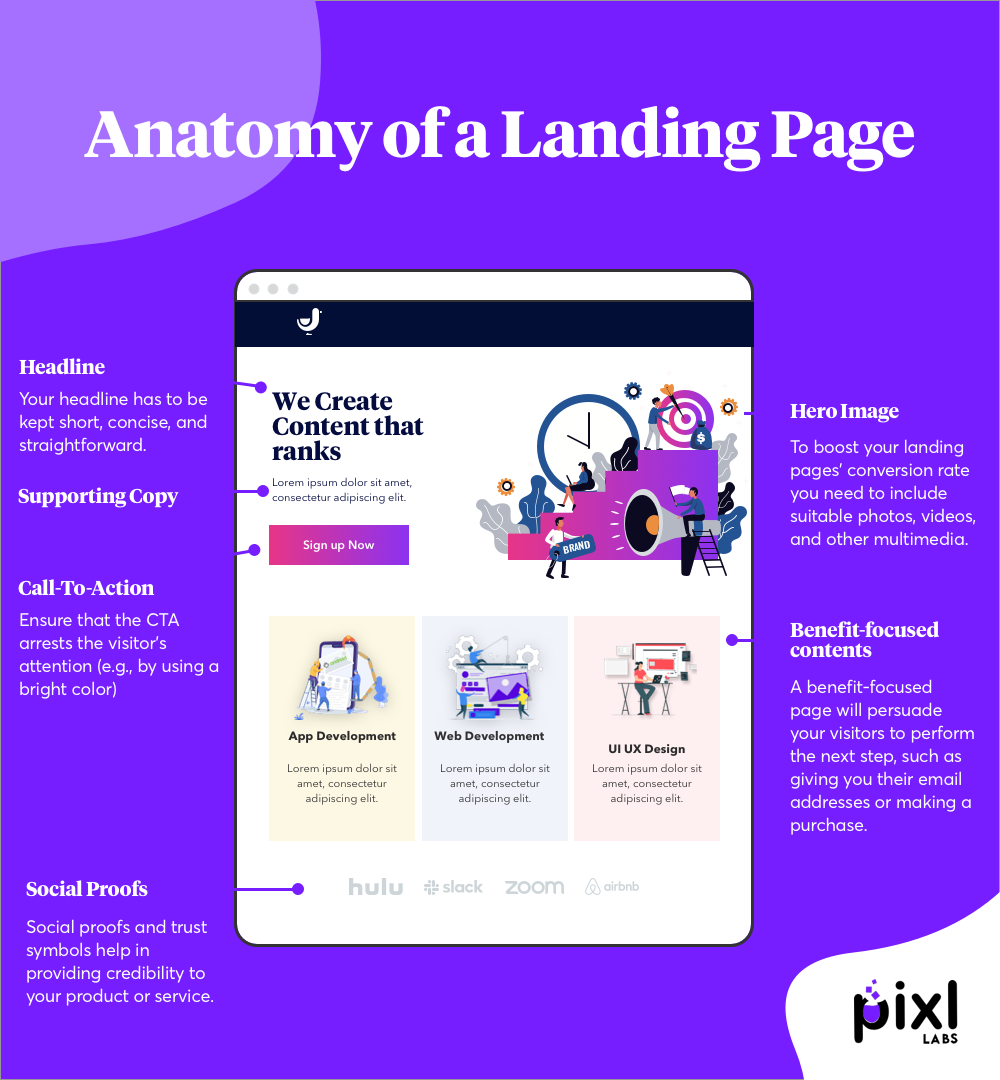 1. Headline
First impressions last longer. One of the reasons you clicked on this link is that you liked the title and is interested in knowing more about landing pages. In this same way, when creating your landing pages, you need to use catchy, exciting headlines that capture your audience's mind.
Your headline has to be kept short, concise, and straightforward. Avoid the use of unnecessary words. It would be best to let visitors know what they stand to get from your product or service.
Furthermore, it should include words that arouse their curiosity and get them hooked.
Another vital point to note is that the page headline and the advertisement's words must align with each other. It will be inappropriate if the two don't complement each other. The headline also has to address a specific topic related to the ad's content that catches the visitor's attention.
2. Benefit-focused contents
Besides having a catchy, straightforward, short headline, you need to provide contents that inform your website visitors about the benefits and the features of your product or service.
Your product's benefits are the help it offers, while the features are your product or service characteristics.
Buyers want to get value for their money. Thus, it is crucial to let them know what they stand to gain by patronizing you. A benefit-focused page will persuade your visitors to perform the next step, such as giving you their email addresses or making a purchase.
The best practice is to break down your products' benefits into bullet points instead of large paragraphs to make it easy to read and remember.
Moreover, the content also has to be of impeccable grammar. You risk losing your audience's trust when your page is filled with spelling errors and grammatical blunders. To solve this problem, you can give your draft to a professional editor or use proofreading tools available online.
3. Call-To-Action (CTA)
Buyers want to be told the next thing to do. Do you have a powerful title and benefit-focused content already? Great! You need to add a vital and goal-specific CTA to your landing page.
For instance, the common CTAs that are used to ensure visitors take actions are:
Get 50% Off Your Purchase
Start Your Free Trial
Download my free eBook
Sign up now.
In creating a compelling CTA, you must ensure that the CTA arrests the visitor's attention (e.g., by using a bright color). Not only do you need to use special effects like larger fonts to set it apart from others, but also place it above-the-fold, which makes it easy to find.
4. Multimedia
Pictures tell stories. There is a saying that a picture is worth 1000 words. It is reported that articles, news, and other forms of content with images get total views of up to 94% more than those without images.
To boost your landing pages' conversion rate and enhance lead generation, you need to include suitable photos, videos, and other multimedia.
By including images on your landing pages, you build trust with your users while also increasing your brand's credibility.
Moreover, the use of multimedia makes your landing page unique from the generic ones on the web. The best practice is to use original high-quality images of your product or service. More people will love to visit your page and refer to others when your landing page is attractive.
5. Social Proofs and Trust Symbols
Showing social proofs is one of the essential elements of a landing page. Social proofs and trust symbols help in providing credibility to your product or service. They allow you to win the hearts of your audience and have an influence on their buying decisions.
Social proofs could be in the form of social engagement numbers like followers, subscribers, social shares, or likes, and comments.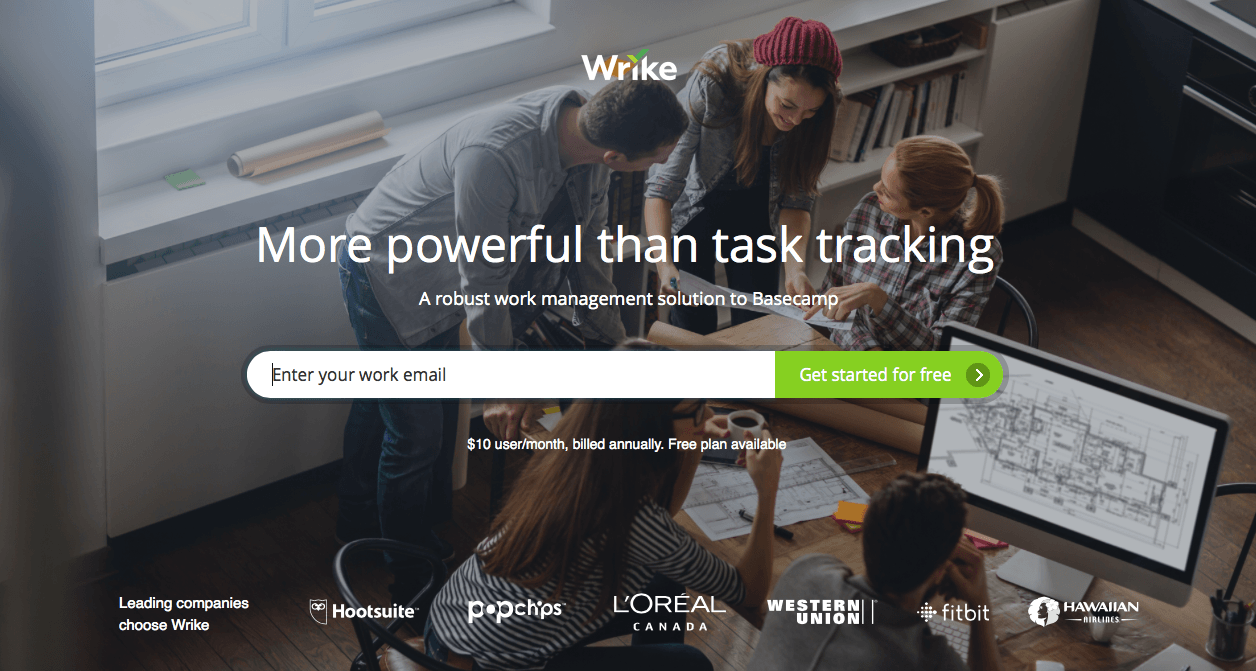 On the other hand, Trust Symbols include MacAfee Secure, and SSL certificates, which guarantees your visitors that your landing page is secure and all their sensitive information is safe and protected.
Aside from providing trust for your business, they also drive more traffic and boost conversion.
You can use one or combination of any of these options in your landing pages: case studies of problems you have solved in the past, video interviews or testimonials, logos of companies worked with, quotes from customers, and review scores from sites such as Trustpilot, Yelp, or Capterra.
Conclusion
I have explained the different elements of the excellent landing pages in this article. Next time you want to create a page that helps generate more leads for your business, please check the six elements mentioned here, and apply them.
Recommended: 12 Great Landing Page Examples You'll Want to Copy
Which of these features have you been using in the past? Let me know in the comment section.
Receive resources directly to your inbox
Sign up to get weekly insights & inspiration in your inbox.