What is SaaS Marketing?
In simple, straightforward terms, SaaS marketing is the act of boosting the visibility, awareness, and customer retention of cloud-based applications. Because these applications are in non-physical form, it is quite challenging to carry out its marketing process.
Like every other form of marketing known to man, the goal of SaaS marketing is to attract people. However, SaaS marketing is tailored only to businesses offering "Software as a Service." It is worthy of note that most software businesses are subscription-based, which makes it a typical recurring service.
Brand awareness, customer communication, and lead generation are the vital benefits of this type of marketing. For instance, SEMRush (digital marketing software) grew to over 6,000,000 users through various forms of marketing.
Contrarily, it is more challenging to market because it lacks a physical product. Not everyone believes the efficacy of SaaS. This doubtful thought costs product owners more money and time to convince their target audience to integrate their products.
Principal SaaS Marketing Strategies
Here are the top 6 vital marketing strategies to help SaaS businesses thrive and compete in the present day.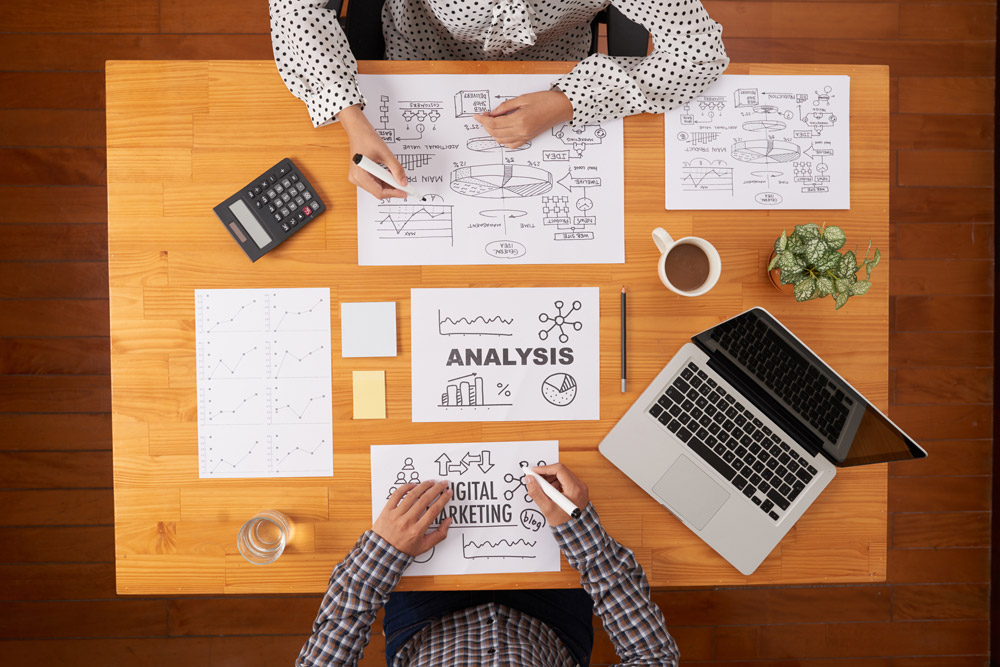 1. Harness Content Marketing
Content marketing is a crucial part of SaaS marketing strategy that provides the avenue for businesses to get established as an industry thought leader and help capture qualified leads.
Information is power. Buyers will most likely compare your products to others. Check for the vital services, which make each product stand out and how they solve problems.
This strategy is a long-term investment that yields result after consistently publishing quality contents which in most cases would be information about your product and why they should buy from you.
Having high-quality text and visual contents on your website that is suitable for your target audience is a potent way of attracting more website visitors. Most software companies run blogs nowadays to provide valuable information for their target audience, which sets them apart as an industry expert.
For example, Hubspot has several published contents on various forms of digital marketing models. They optimize their contents with the right keywords and post on relevant industry topics.
2. Ensure Easy Sign-Ups
Imagine if you go to a website to try out their service, but you have a long list of forms to fill to sign up. Frustrating, right? That is how others would feel if you are to make them go through stress before they sign up.
Check your sign-up process and determine ways to remove irrelevances while you minify or streamline the process to allow easy sign-up and immediate usage.
If you want more people to try your product, you need to remove hassles to the sign-up process as possible. Remember that asking for credit card information in a free trial sign-up could chase away potential customers.
In one of Content Verve's case studies, they reported a 30% increase in conversion for an easy three-step to sign-up form. The sign-up form required minimal information, unlike the old types that need quite a lot of information.
3. Provide Free Trials
Who doesn't love free things? Well, a sane person will gladly accept a gift. Providing free trials for potential customers is one of the best ways to turn them to subscribers. When they like your product and derive colossal benefit, they will be willing to pay.
Marketers have employed different free trial models overtime. The common types are 30-day free trial, a trial version with or without credit card information, and a limited version for free.
Grammarly is an example of a software company that offers a free trial to convert site visitors into actual users of their service.
The goal here is to gets users to make a purchase later.
Once site visitors start using their product, it is much easier for them to convince them to proceed with a paid plan for more features.
4. Run PPC Campaigns
PPC campaign is a suitable marketing strategy to get traffic to your website if you don't get enough leads from organic searches. However, they are costly, unlike SEO and content marketing, but they are useful when done correctly.
To get the best out of running PPC campaigns, you need to determine and test the various keywords relevant for your business. This process involves testing a different sample of ad copy and analyzing their results to determine what works best for you.
You can make researches about your industry-specific keywords by using familiar tools such as Google keyword planner, Ahrefs, and SEMRush. They can also be used to get appropriate keywords for your campaigns. Thus, they ensure you get an excellent result for your campaign.
One of the critical features of this strategy is that it allows you to set, adjust, and readjust your spend limit quickly. When you know the keywords that are performing well, you can spend more on them while reducing the amount spent on the less performing ones.
5. Give Reward for Referrals
Of the various SaaS marketing strategies, referral marketing appears to be one of the best. This strategy helps in lead generation. It is cost-effective and requires less capital than running a PPC campaign.
To get the best out of this strategy, you need to provide a reward that is peculiar to your target audience. It should be what the users want and solve their problem. Aside from giving a referral program, your product also has to worth it.
Using Dropbox as an example, they offer up to 16 GB extra storage as a reward for each referral that you make. Not only do you get the extra storage, but your referrer also gets extra storage. In other words, it is a two-sided referral program benefiting both parties involved.
To use referral marketing, you need to understand what interests your users about your product, make it easy for them to make referrals, and promote your referral program through channels such as emails and social media.
6. Make Use of Review Sites
As humans, we are controlled by our emotions when making a purchase or subscribing for a service. Review and recommendations from users help us in our buying process.
By getting more industry exposure for your product from sites such as Capterra and G2 Crowd, you will be increasing sales for your business.
The need for featuring in review sites is evident in the number of potential clients who visit these sites to find a solution to their software problems. Ensure you have presence on these sites with great reviews. Several reviews will help your potential customers in their buying process.
If your business is not already on these sites, reach out to the site team with your specifications and unique selling point.
You can as well reach out to sites that spotlight your SaaS platforms key value propositions and how exactly it helps others.
Basic Metrics to Track for SaaS Marketing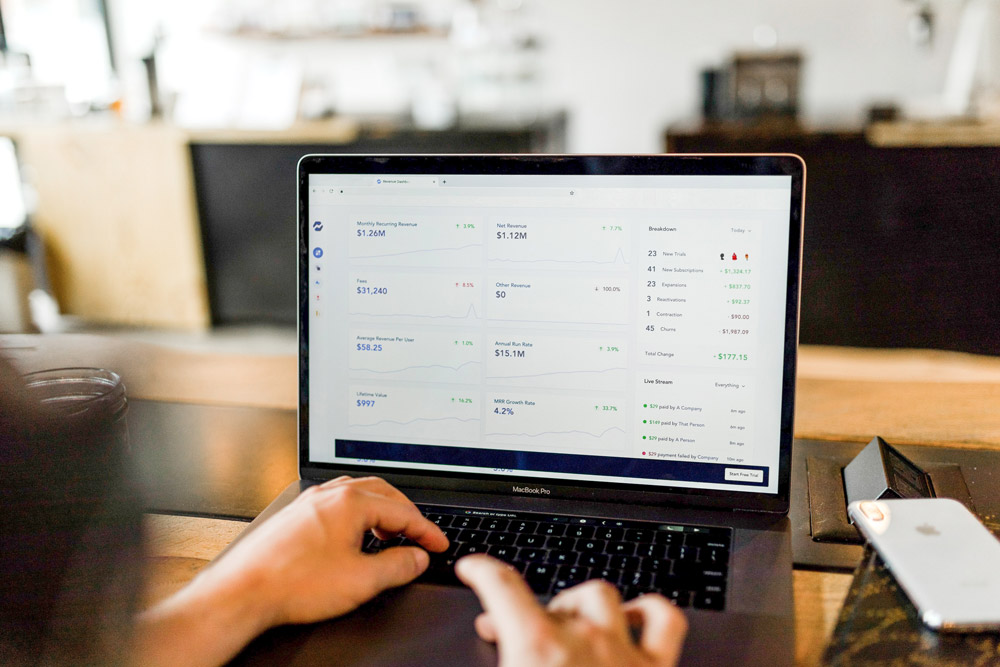 It is essential to attract a high volume of quality leads and find ways to keep the increase for an extended period at a minimal cost. However, it is crucial to keep track of these fundamental performance metrics.
1. Monthly Unique Visitors
Monthly Unique Visitor is a numerical count of all unique individuals who visited your website in a given month. This metric counts one unique visitor for someone who visits your site irrespective of the number of visits with the same device and browser.
This metric provides insight into the size of your visitors within a month and helps in assessing the result of overall marketing efforts. It also helps in determining the effects of marketing strategies on different channels.
Aside from giving insight on the size of audience, it also provides information about the quality of traffic parameters such as average pages visited, average time on site, repeat visits, number of comments, and email subscriptions.
2. Number of Sign-ups
The number of sign-ups for a software product is one of the metrics to track the effectiveness of marketing strategy. Increase in the number of signs can be through a free trial or self-service option for a target audience.
Self-service is the most appropriate way to reduce the cost of customer acquisition. Every software company aspires to increase its sign-ups. Moreover, a method of growing sign-ups is writing useful, educational content for both potential and existing users.
Google Analytics, HubSpot, and Mixpanel are tools that measure sign-ups on a website. As a HubSpot user, you can use the free HubSpot Sources Report dashboard to assess the impact of each marketing channel on each stage of sales funnel created.
3. Customer Retention Rate
Customer retention rate is a metric that shows the portion of customers that have made a repeated purchase of your product for a while. In other words, they have become loyal customers.
The opposite of this metric is the churn rate. It shows the portion of subscribers or users who stopped using your product within a period.
Customer retention rate provides insight into the love people have for your product. Repeat customers play a higher impact on your sales funnel. They have used your product, loved it and continued to use it.
You can calculate customer retention rate for a month by determining the repeat orders from repeat customers in the previous month and comparing these orders to numbers from two last months.
For instance, if the number of customers who subscribed at the beginning of last month is 500, and the customers who continued subscribing at the end of last month is 420, your customer retention rate is 420 ÷ 500, or 84%.
4. Organic vs Paid Traffic Rate
Organic traffic refers to traffic that comes from non-paid sources such as ranking in search results while paid traffic arises from paid channels like PPC, paid to advertise, and sponsored ads.
You can easily compare and contrast between these two rates to better understand how you are faring.
Despite the higher number of clicks that marketers witness with organic channels, it has a lower conversion rate. Creating regular quality content boosts organic traffic rate though it doesn't guarantee immediate results, unlike paid traffic source.
Irrespective of your business goals, investing in organic traffic helps your business in the long run.
Conclusion and Takeaways
SaaS marketing involves the process of attracting people and generating leads for a cloud-based application. Even though it is similar to traditional marketing, it has unique features that distinguish it.
In this article, I have discussed the typical marketing strategies and marketing metrics to track and know for SaaS businesses. Which of the above metrics do you use in your business?
Receive resources directly to your inbox
Sign up to get weekly insights & inspiration in your inbox.