I come from a background in internet marketing and let me tell you that Pinterest is an amazing source for traffic and brand awareness. One of the core benefits for us entrepreneurs and marketers is that it is completely free (yes, you can run ads if you want to)!
This means a huge ROI for your time and money.
Pinterest has updated its algorithms over the last few years. Now people can find your content without even following you. Rejoice, because this is a huge win for marketers everywhere.
Before I get into it, I'm sure you want proof I have actually helped our client Little Change gain more followers. Let's dive into some of the analytics.

This is a 3,529% increase since I first started!

Now they're over 3,000 followers with pretty little effort.
Using Pinterest marketing effectively is not rocket science. I'm going to give you 9 easy steps to make Pinterest work for you and your business. Call me an optimist, but with a little hard work and effort, I believe you can do it too.
1. Optimize your Name, description, and boards.
Name
For your Pinterest name I would recommend sticking to your brand, you may see other users have their brand name along with keywords so they show up easier in search. Unfortunately, Pinterest caught on to this and now has set a 30 character limit.
Sorry to be the bearer of bad news but this strategy is outdated.
Description & Profile Picture
Add a compelling description that tells a story and gives people a reason to want to view your content. You will want to use relevant keywords to increase your profile in searches.
As far as your profile picture goes, if you are a brand, stick to your logo. Make sure the logo is high resolution. If you are a blogger, showcase yourself. But make sure this image is high quality, no mirror selfies, please.
Boards
Optimize your boards by adding a Pinterest category from their dropdown and a rich description filled with keywords that is relevant to the board itself. Don't go crazy and stuff it with keywords because it will look like a spam fest, plus it will hurt your user's experience and they will be less likely to follow a board they believe to be spam filled.
Use your brand name, a high quality photo, and add rich keyword relevant descriptions to your board to make it easier to find on Pinterest searches.
2. Enable Rich Pins
Rich pins is Pinterest's way of giving more information to their users about the content of a pin. Enabling Rich Pins will help your audience know what type of content they are looking at.
There are 4 types of Rich Pins:
Articles
Products
Recipes
Apps
For example, if you have an e-commerce site, a rich pin will showcase not only all the information about the product but includes the price.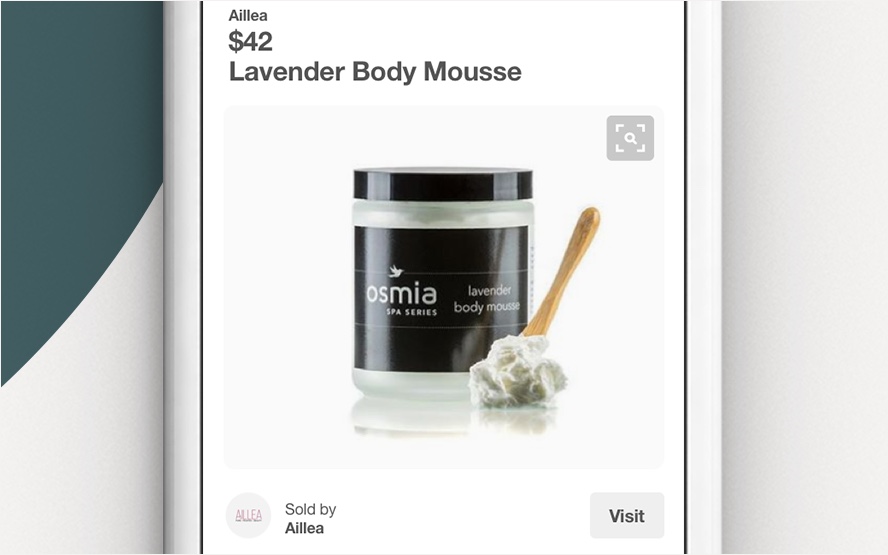 According to Sprout Social,
93% of Active Pinners Said They Use Pinterest to Plan for Purchases
That's a lot of people that are willing to buy your product using Pinterest as their platform of choice.
I'm sure you're wondering how do I install Rich Pins on my site?
If you happen to be tech savvy or have a web developer on hand, Pinterest Developers has everything you need to know to get started.
If you are using Wordpress, use this guide to get set up quickly.
Test your site with the Rich Pin Validator to make sure it is up and running correctly.
Enable Rich Pins to make your content more accessible and easier to read on Pinterest.
3. Descriptions for Pinterest's Search Engine
Pinterest is just like Google, it has its own search engine. It wants to serve up the best content to its users when they are searching for something of interest.
So, let's use this to our advantage.
In your pin and board descriptions, you want to use keywords that are associated with your pin. Use popular hashtags and fit your keywords naturally throughout your description.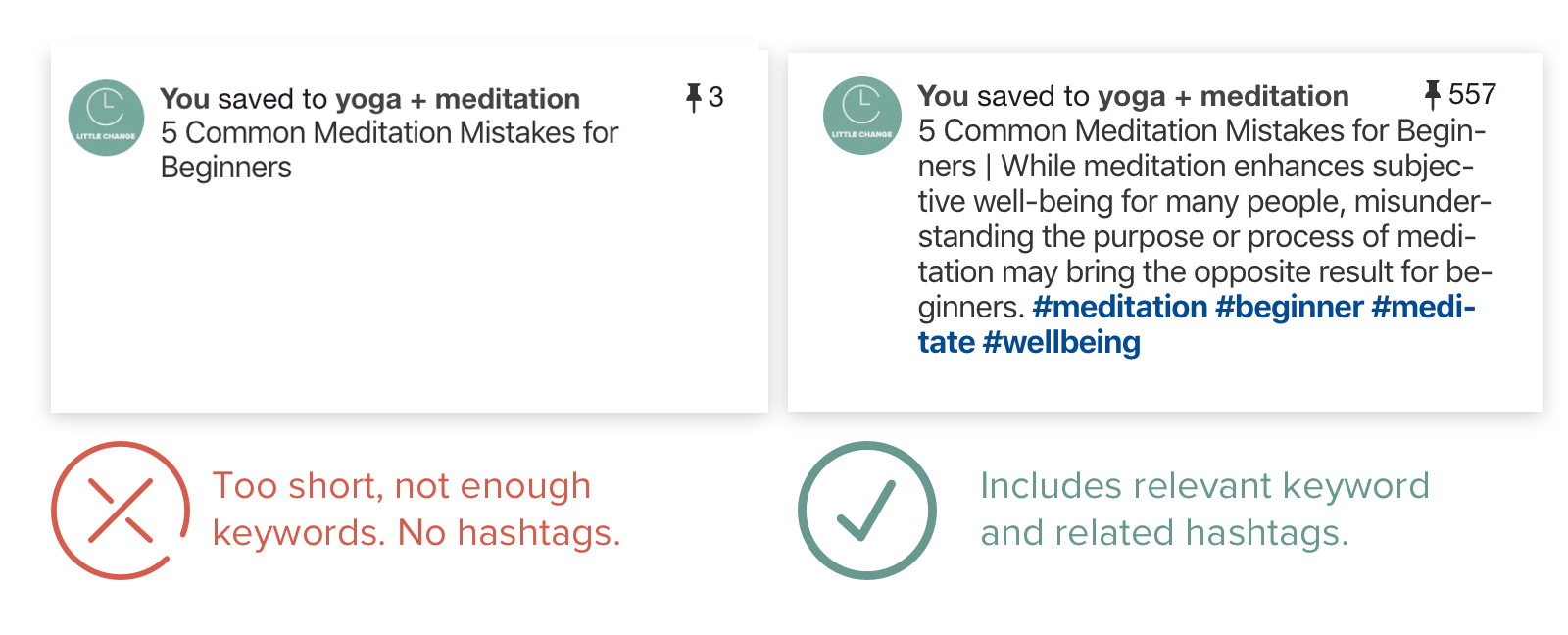 Don't go overboard here and stuff keywords because it will look spammy to not only Pinterest's search engine but your users as well.
And no one likes spam.
Plus, it will only hurt your brand image.
Use relevant keywords and popular hashtags for your pins and boards.
4. Create Boards specific to your overall brand and content strategy
This one is probably the simplest and most evident of all my tips but if you want quality traffic and an audience who is actually interested in reading your content once they click over, you will want to create boards that your audience love to explore.
Let's say you have a fitness blog. You will want to create boards encompassing the entire fitness community. For example, Exercises for Beginners, Yoga Poses, and Nutrition For Your Muscles.
You don't want to create a board for "Traveling Destinations" just because you saw it was popular on another Pinterest profile. The types of viewers seeing your Pinterest will never be interested in the content you actually have on your site and at the end of the day, you want your viewers to visit and engage on your website.
Don't create boards that are popular just for the sake of getting viewers, create boards that speak to your audience.
5. Create beautiful graphics that stand out.
With hundreds of thousands of pins being created daily, you need to stand out in the crowd.
So here are some design tips I want to share to make your pins stand out, get repinned and clicked.
Use high-quality images that stand out. Don't use blurry or low res images.
Use your brand colors and fonts so people will recognize you from other brands. This will build brand awareness and recognition.
Use large and fun fonts that are easy to read when users are scrolling through their feed. This will make your pins pop out. If you don't make it legible, your pins will be ignored.
Create contrast and use your colors effectively.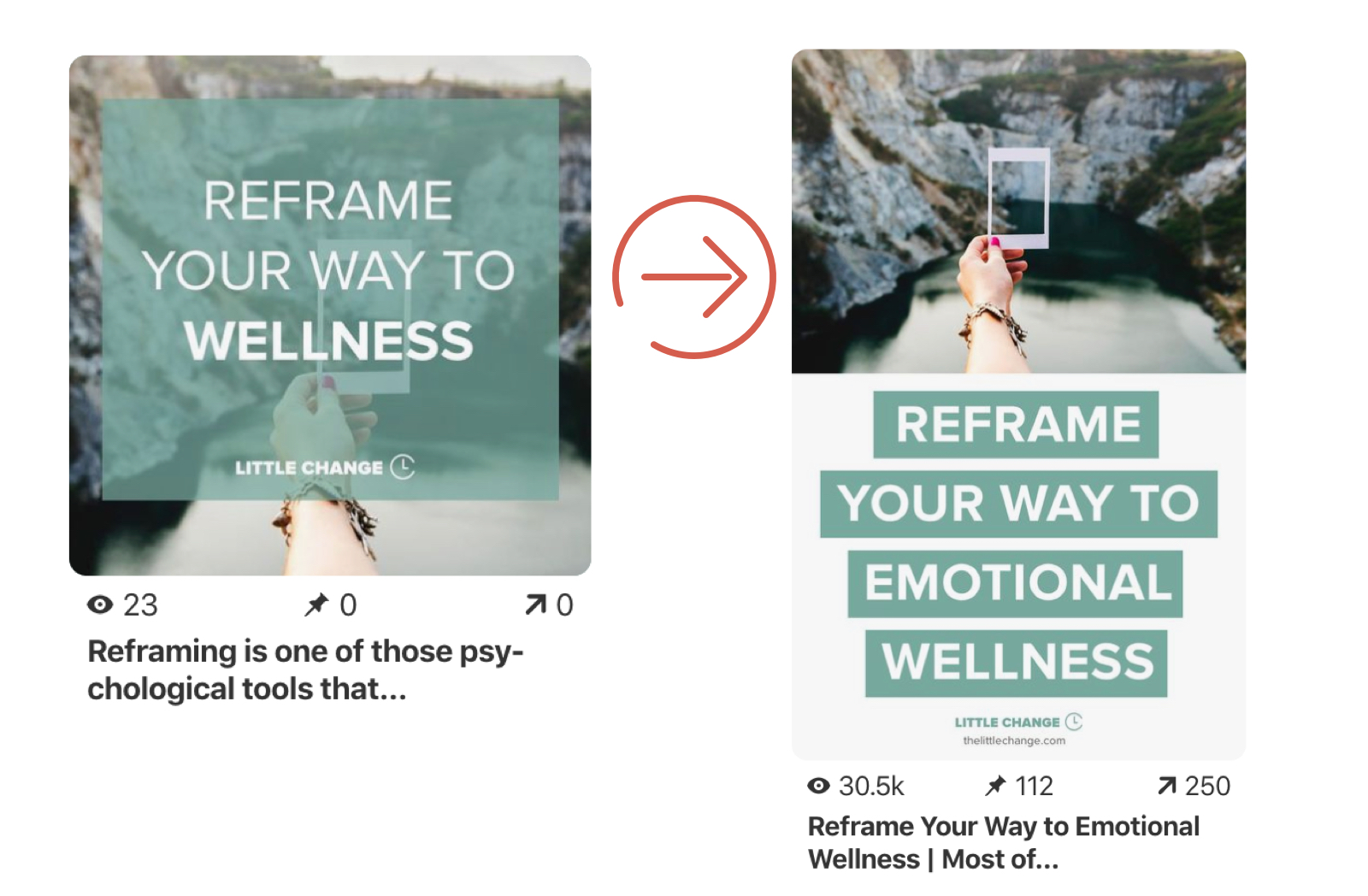 According to Louise Myers, a social media specialist:
Images with medium lightness are repinned 20 times more than dark, dramatic images.
Medium-light images are repinned 8 times more than images that are mostly white.
Images that have 50% saturation get 10 times more repins than very desaturated images.
What Apps To Use
I personally use Sketch, which is a Mac only product for prototyping and graphic design. I find it's lightweight on my computer (doesn't take a lot of CPU power to run) and gives me all the tools I need to keep my graphics organized and consistent.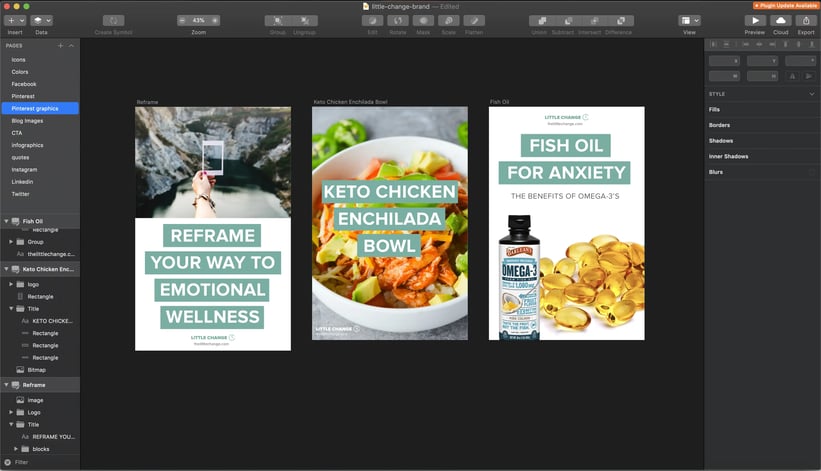 I've been doing web and graphic design work for years, so I have to admit it comes a bit more naturally to me but not everyone is a graphic designer.
For those of you who don't have experience with tools like Photoshop, Illustrator or Sketch, there is an easy-to-use online tool called Canva.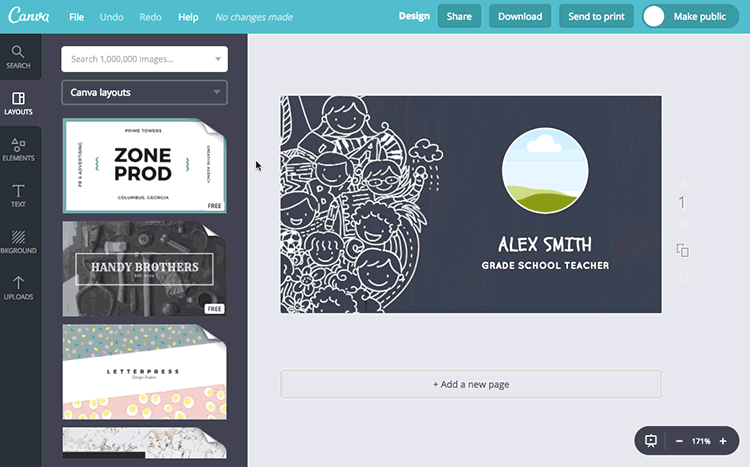 It's totally free and easy to get started. I have personally used it and will say it's easy for beginners to create beautiful graphics without the learning curve of using software like Photoshop.
Start creating pins with the design principles I mentioned above and use a design software platform that suits your level of experience. Don't forget to add the flavor of your brand to your design.
6. Gain Followers the Right Way
In just a little over two months, I have increased our followers to over 3,200!

Not too shabby.
I did not buy or use any sketchy applications to get these. Nor should you. It is a complete waste of money to buy followers who will never be engaged with you, just to boost your ego. In the marketing business, we call these vanity metrics.
Here are some tips to get real and engaged followers:
Create high-quality content that is unqiue and shareable
Pin mostly original content. I recommend an 80/20 rule. 80% of your pins should be original and 20% can come from repinning.
Find your competitors on Pinterest who are closest to mirroring you and follow their followers. This is a great way to get started when you don't have a following yet. It allows you to engage with users who are more likely to enjoy your content. I recommend only following about 100 a day so you don't come off as spammy to Pinterest.
To get started, follow 100 users a day who are likely to be your audience. Find your competitors and follow their users. It's that simple, but don't go overboard.
7. Pin. All the time.
Okay, so maybe not ALL the time. No one wants to see fifty of your pins in a thirty minute time span.
That's just not fun for anyone.
You do however need to be pinning daily and consistently. Pinterest sees this as a sign of an active account and will start ranking your content in their searches. You are probably thinking to yourself well I don't want to spend every other hour on Pinterest just so I can pin my content.
Trust me I don't want to do that either. It's exhausting and a waste of your time.
I only spend about an hour or two every other day setting up my Pinterest for the week. Your time should be spent designing and creating your pins, not pinning them.
To make your life easier, check out Tailwind, an online app that enables you to schedule your pins in advance.
Features of the app that I love:
Smart scheduling
Website and Pinterest Analytics
Unlimited Scheduling
Suggested content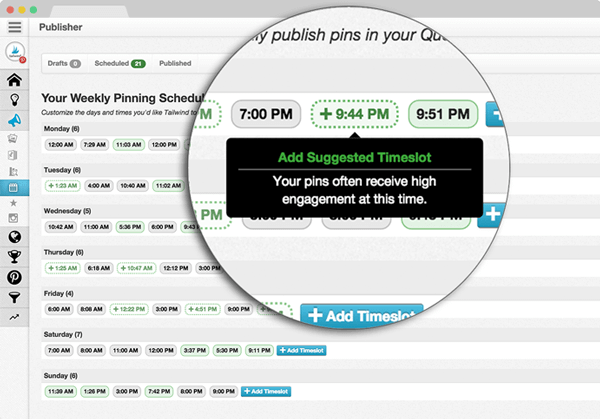 I personally have used it for years and it's saved me so much time. It has its own analytics, tribes (groups of people that reshare each other's content) and a drag and drop calendar to schedule your pins.
After you have been scheduling your pins for a while, Tailwind recommends times that most people are actually engaged with your content. That will take care of you having to dig up all the analytics and figure it out yourself.
Use Tailwind to save yourself time from having to pin manually every day. Front load all of your work in one day and have your content automatically get pinned.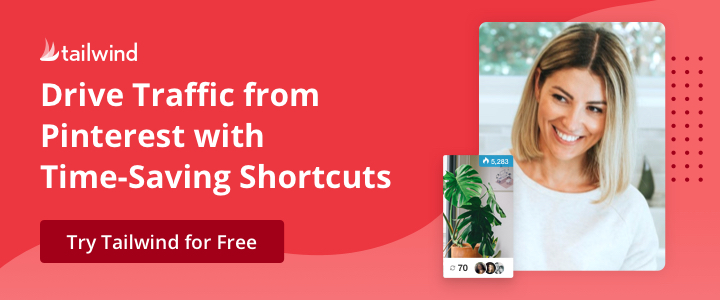 8. Create and Join Group Boards
I've been using Pinterest for a few years and this is one feature I overlooked in the past. I guess I have the whole mentality that I'll use my OWN boards (geez, I can be such a selfish marketer sometimes)!
But let me tell you that this has a huge potential for building a following and engagement.
Joining Group Boards
You will want to find boards that are a similar interest to you and allow you to become a collaborator.
The tricky part can be getting the owners of the board to send you an invite so you can start pinning. Most of the time they will have instructions on how and if you qualify to become a contributor on the board description. Just a heads up, some boards will be closed, so don't waste your time trying to get an invite to these.
Sometimes they will ask you to email or message them for an invite. When you send an email, tell them the benefits of why you would be a great fit to join their board and show them some of your content.
Use Pin Groupie to search for multiple group boards at once, this takes out the manual process of finding them yourself on Pinterest.
Creating Your Own Collaboration Boards
Don't forget to add your own collaboration boards so you can find other leaders in your industry that you can start cross promoting with. Once someone joins a group board it will show up on their profile under their boards. So just by having a collaborative board, you are allowing your Pinterest to gain more views and impressions. It's a win-win for both parties.
Note: Make sure you add a description to your board with what type of content you want others to share and monitor your board so it does not become a spam fest.
Create collaborative boards and invite others that are in your industry and are doing well on Pinterest. Join group boards that have a lot of followers, this will give you a boost in views without much effort.
9. Let your traffic do your marketing for you
Whether you have a few hundred or thousands of people coming to your site, you will want to add this feature.
Add a Pinterest follow button to your images and website.
When your users find a product, article or recipe they find interesting, you don't want to make it difficult for them to share it. For example, you may want to add a Pinterest share button over your images when a user hovers so it feels natural and easy to share.
There are multiple ways to install a follow button on your site. If you are or have a developer, check out Pinterest's developer guide.
If you prefer a more automated way without having to put any time into development, I would recommend AddThis.
AddThis is a free social media sharing platform that has a large variety of tools you can quickly activate on your site without much development.
They offer such tools as a floating share bar and the ability to let the Pinterest share button show up when a user hover's over an image. It's very customizable and easy to use.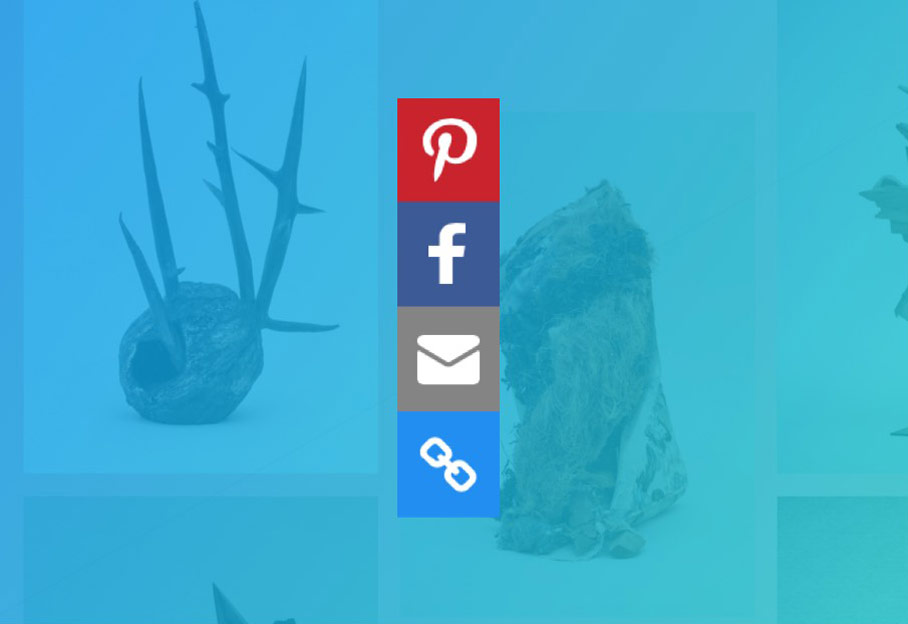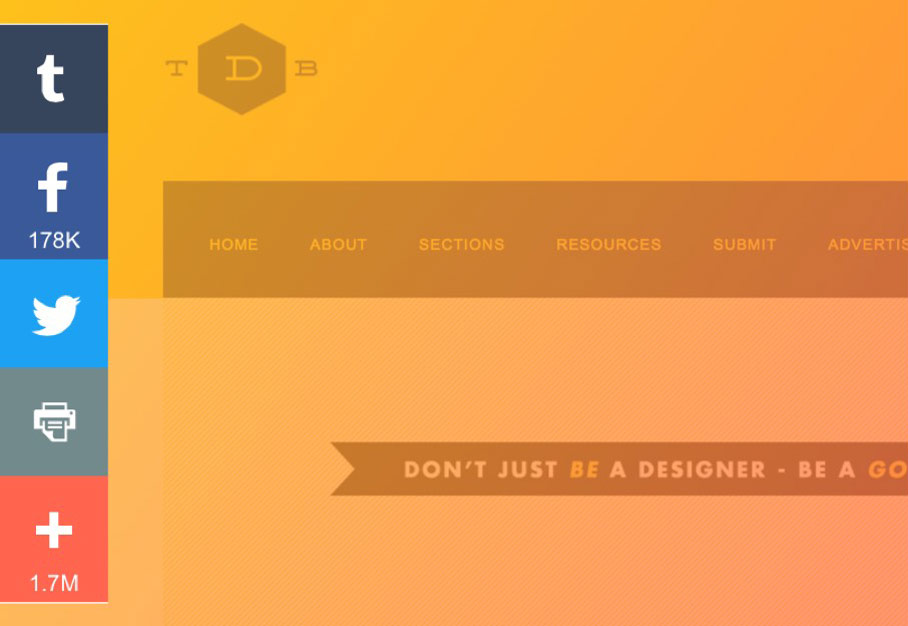 Note: This will add some loading time to your site so just be aware of this. But it may outweigh the time and money you would spend on a developer to do it from scratch.
Make it easy for your users to share your content on Pinterest. Setup a platform like AddThis to your site.
Happy pinning!
Share with us all of your Pinterest tips and tricks or your journey on Pinterest in the comments below. 👇👇👇
Receive resources directly to your inbox
Sign up to get weekly insights & inspiration in your inbox.