HubSpot has a network of over 500 integrations that can be utilized to help their customers grow. Each month, new partners join this powerful ecosystem of tools for groups to tap into.
With so many to choose from, it's hard to know where to start. Let us help point you in the right direction by highlighting 21 of our favorite HubSpot integrations.
1. DepositFix
Currently, HubSpot doesn't offer a portal to take payments directly through their website.
That's where DepositFix comes in.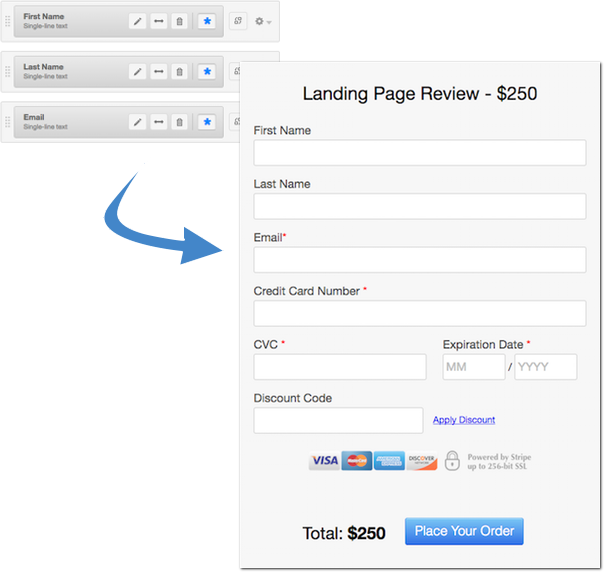 By integrating this platform directly into HubSpot Forms, businesses can now accept payments from their customers with just a few simple clicks.
DepositFix also allows you to customize the payment fields to make sure the experience is unique to your business model. User data then is sent directly to HubSpot without needing to manually pull it out of the system.
2. Eventbrite
By installing the Eventbrite integration with your HubSpot account, your team can seamlessly track a lead through the process of registering for an event.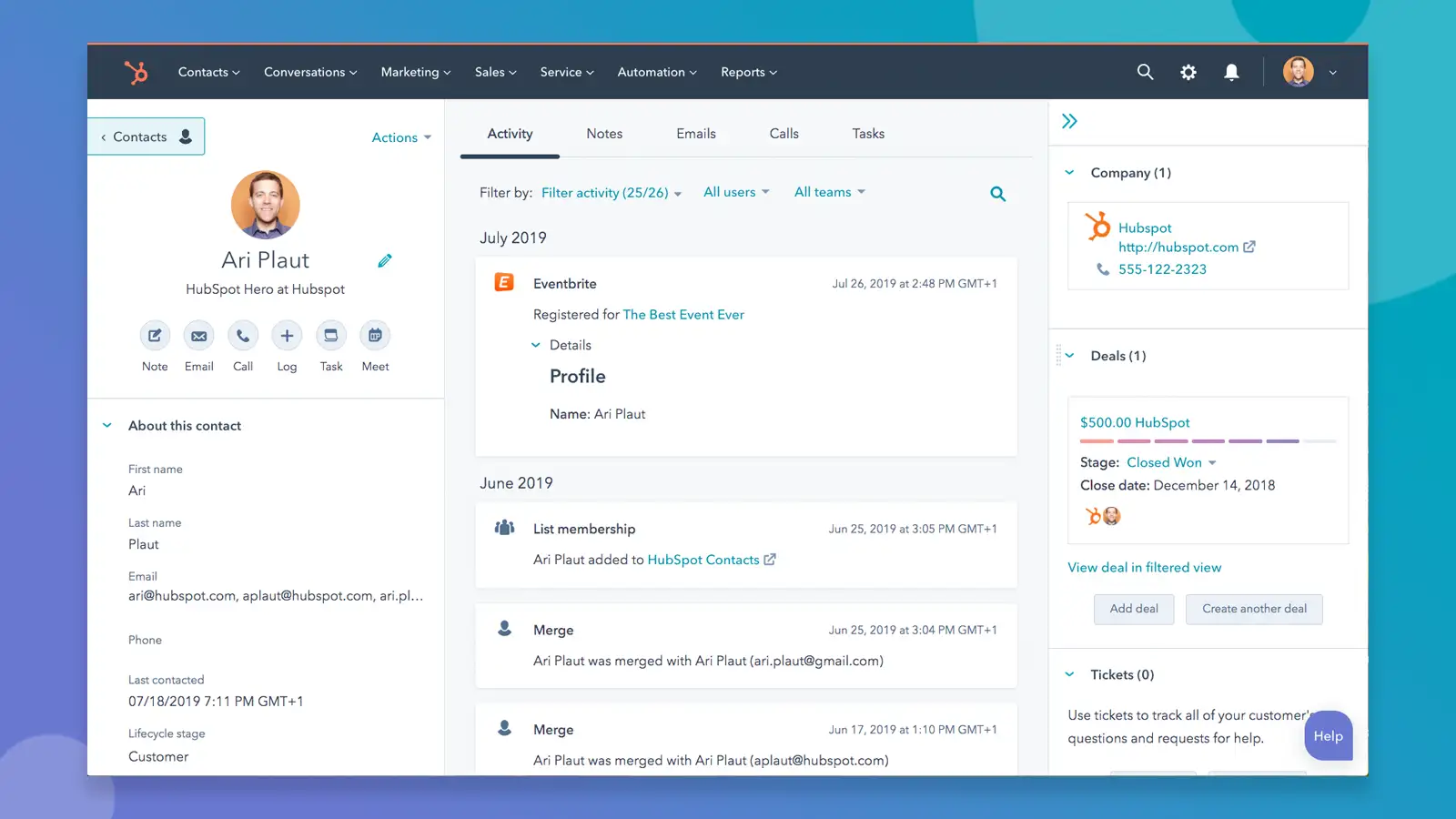 This allows you to segment your marketing efforts based on their event habits and timeline. New contacts will automatically be created and added to your database, and workflow capabilities allow you to even create a new deal card for each paid registration you receive.
3. Facebook
A Facebook integration for HubSpot is every digital marketer's dream. By connecting directly to the social platform, businesses can track the success of various campaigns.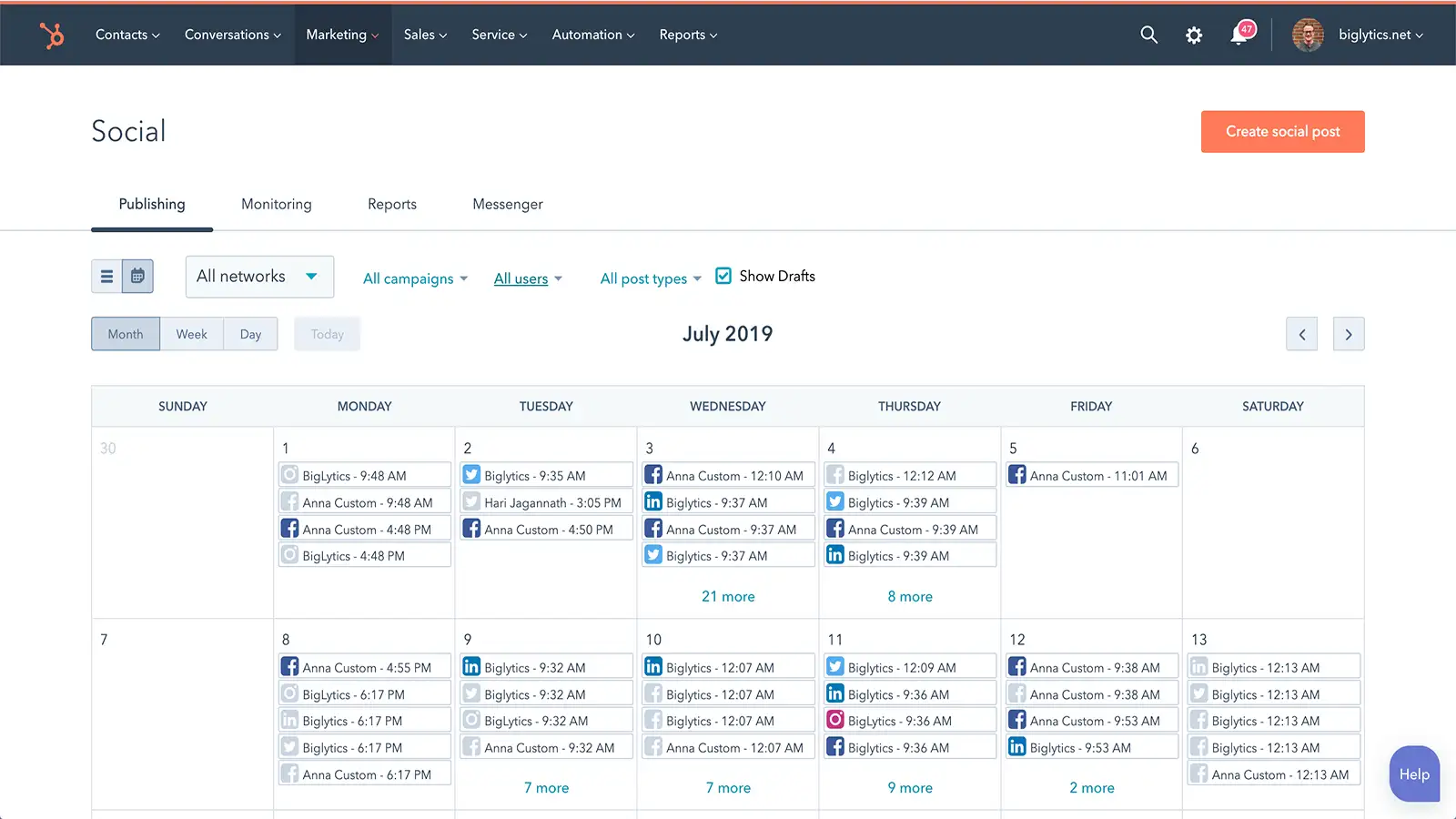 When you add Facebook Ad management into this mix, the lead generating possibilities are endless. It's not a secret anymore that Facebook is a massive tool at the disposal of all businesses, but HubSpot makes utilizing it correctly even easier.
Publish directly from the HubSpot interface to your Facebook page and monitor the engagement from your followers to keep everything all in one place.
4. Gmail
If your business is already a user of the G-Suite, this integration is truly a no-brainer. The ease of having everything in one location can save your team from having to bounce around from platform to platform.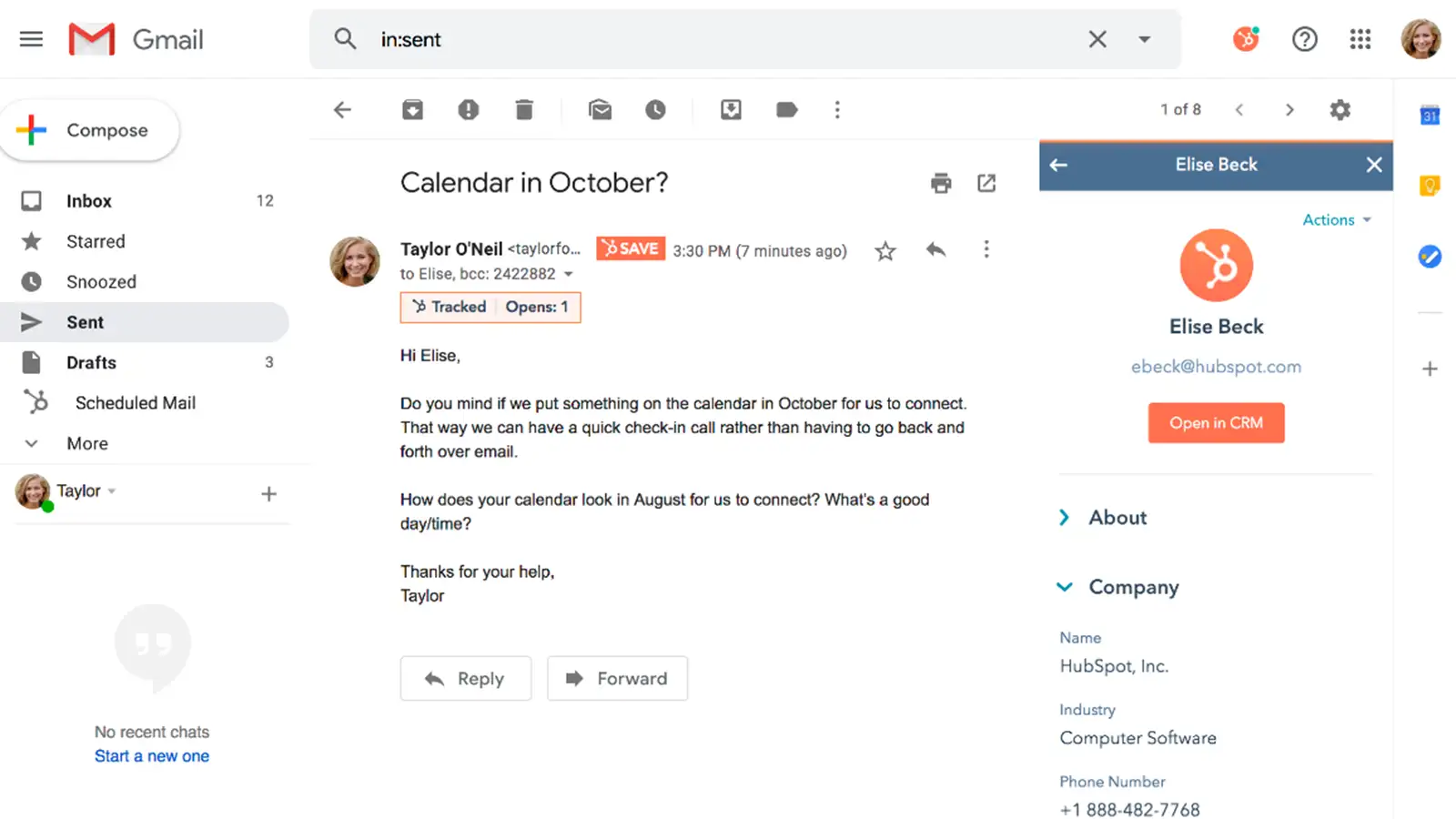 With the ability to track in real time when customers open your email and which links they click on, your inbox essentially turns into a functioning CRM. Bring your template and meeting tools right into each new email with this integration.
5. Documint
Though HubSpot comes with some standard document creation, chances are it won't always meet your needs.
This is where Documint comes in. With Documint, create dynamic document templates exactly the way you want, then connect to HubSpot to create documents from your HubSpot data.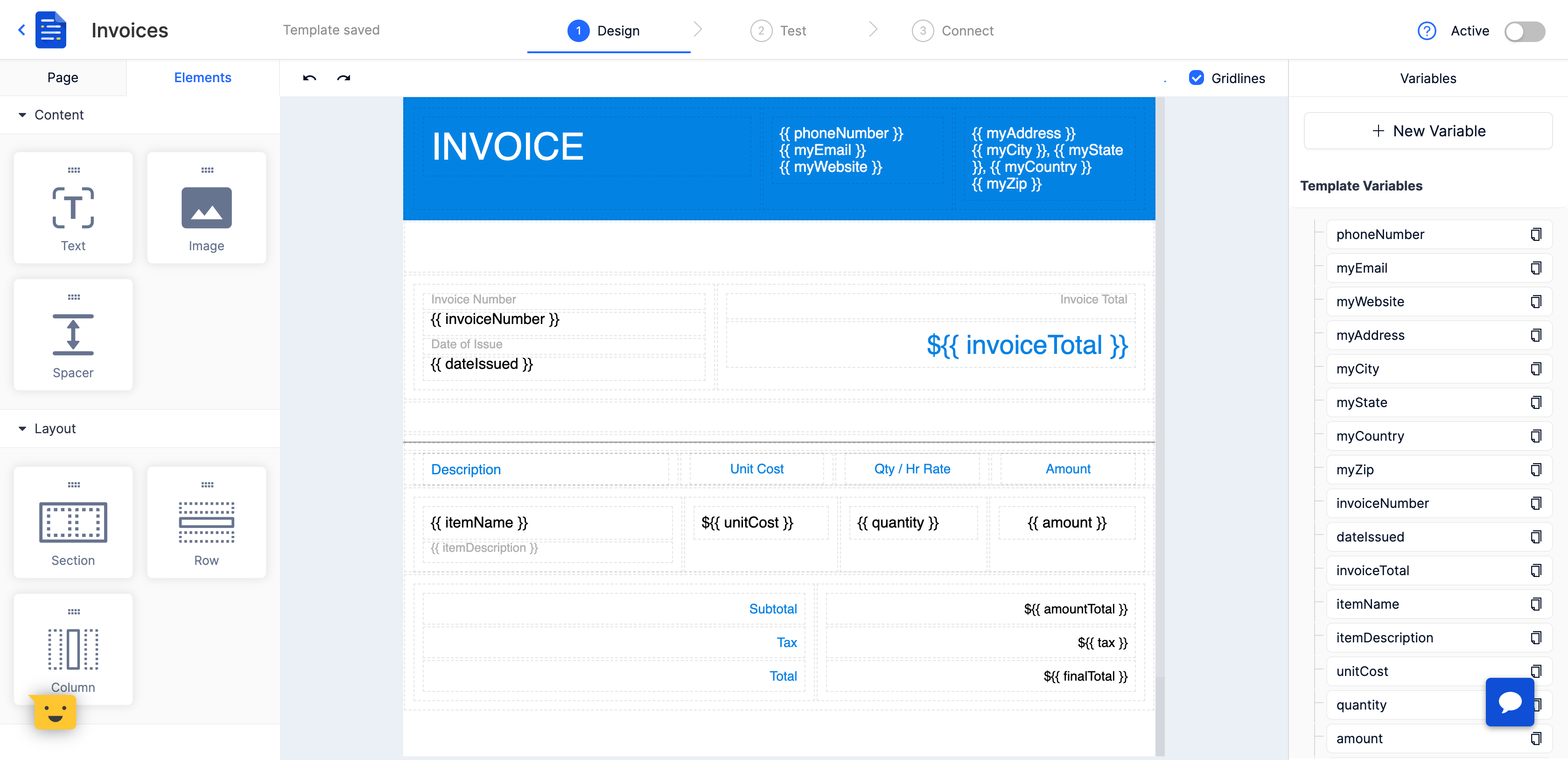 Unlike other document generation tools, Documint focuses solely on document creation and allows you to do whatever you want with your document once it's created.
Whether you want to store the document back in HubSpot, send it in an email or pass it onto a document signature service Documint gives you the flexibility to do it all.
6. Google Ads
Once you connect your Google Ads account to HubSpot, it's as easy as flipping a switch.
Applying your pixel allows you to utilize the full power of HubSpot's hyper-targeted audiences and automatically syncs them with your Google Ads account. With detailed reporting that breaks down the success of each ad, your business can see how each campaign directly impacted sales and engagement.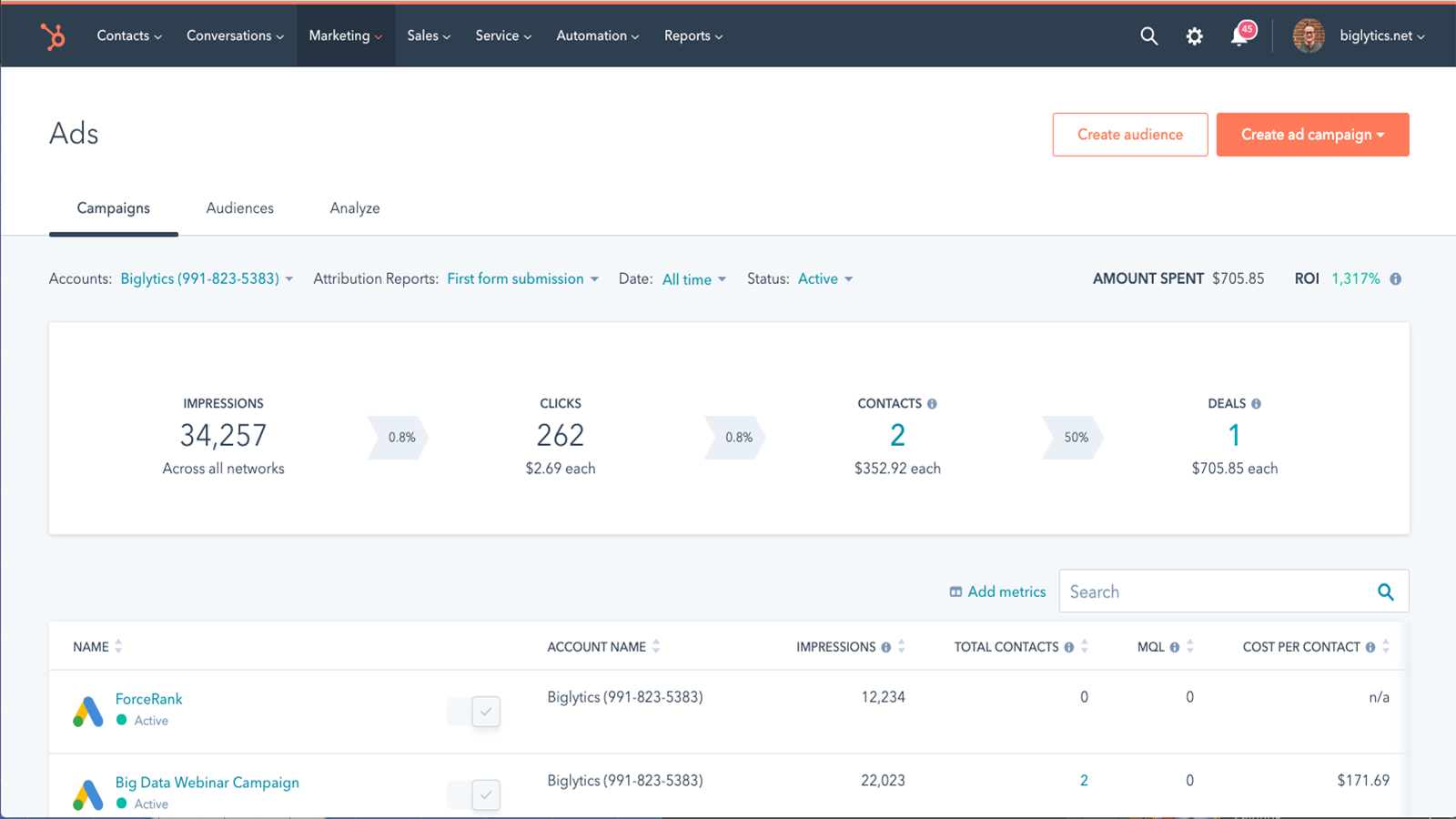 Track the performance of each of your keywords based on how they have contributed to your overall revenue. Use that reporting and data to enable your team to make informed decisions when it comes to bidding on future keywords.
7. Google Calendar
Our favorite part of connecting your Google Calendar with your HubSpot account is the ease of scheduling meetings. Gone is the day of back-and-forth emails trying to find a date and time that works for both parties.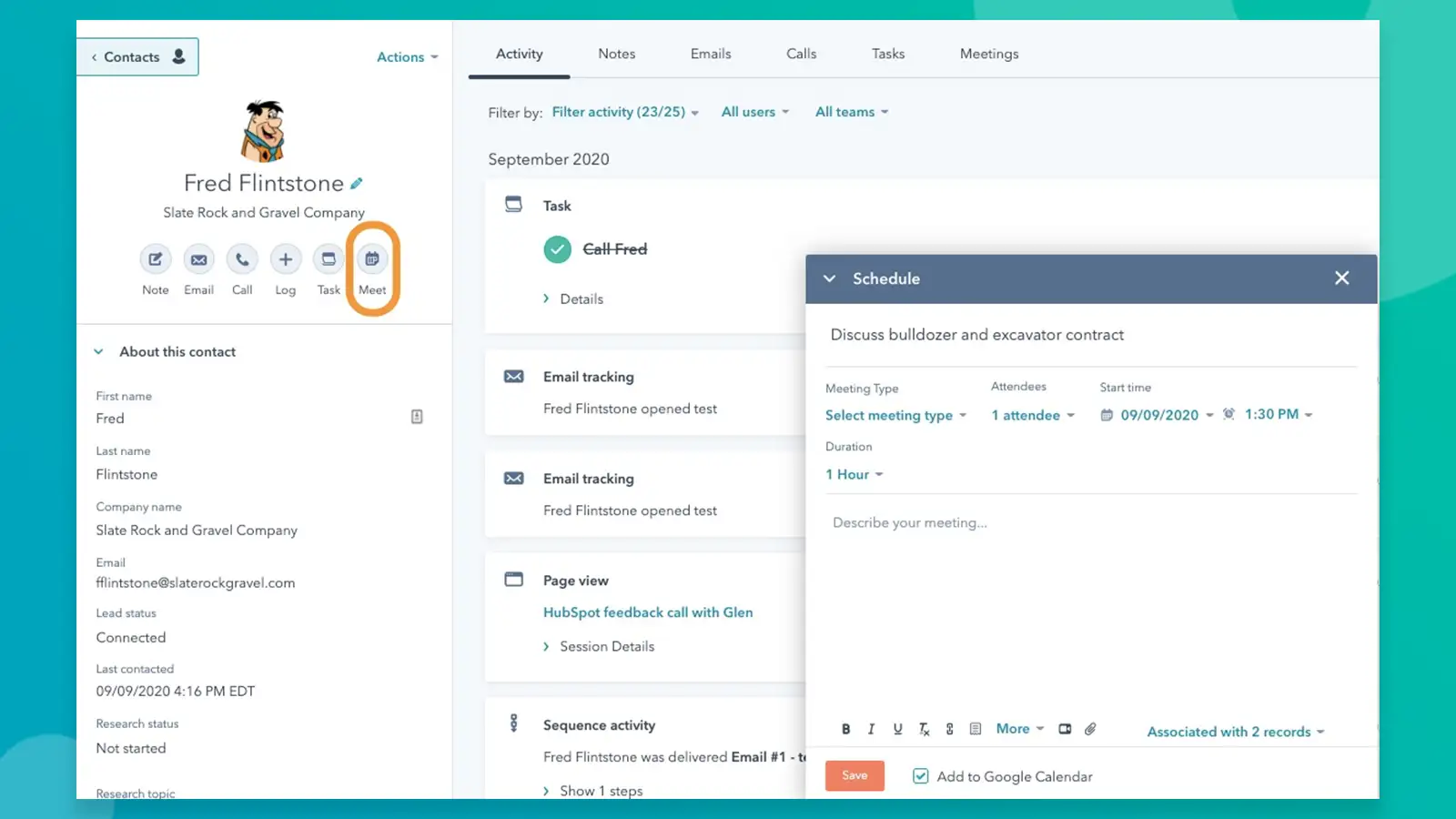 Instead, connect your calendar and simply send the person you're meeting with a link. They'll be able to choose an available time on your calendar and set the appointment themselves. Obviously, the other features of Google Calendar being able to live in one interface is beneficial as well, but scheduling a meeting is a major upside of this integration.
8. Hotjar
As your design team is evaluating the effectiveness of your website, there's no better place to start than Hotjar. Integrating it with your HubSpot website will allow you to see heat maps of your customers' visits.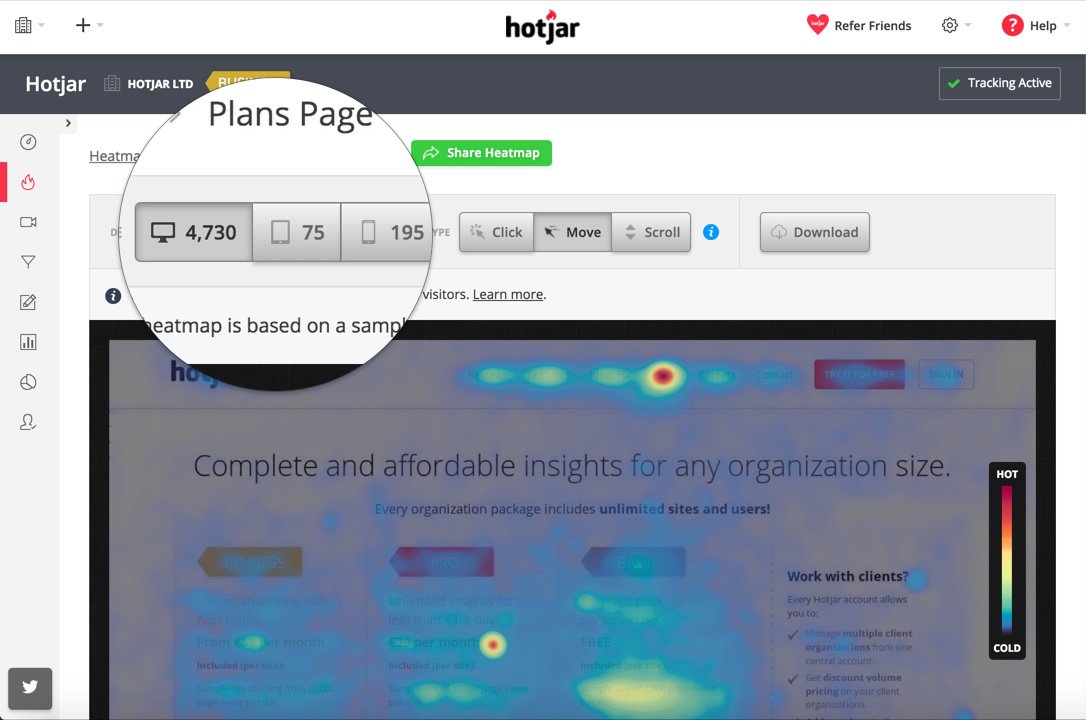 Following them through their website journey and being able to detect where they get tripped up is extremely value information to your marketing department. Not to mention the visitor polls, screen recordings, and more data you'll be provided with this partnership.
9. LinkedIn
Similarly to the other social platforms, this integration allows your team to schedule posts to your LinkedIn page directly from your HubSpot interface.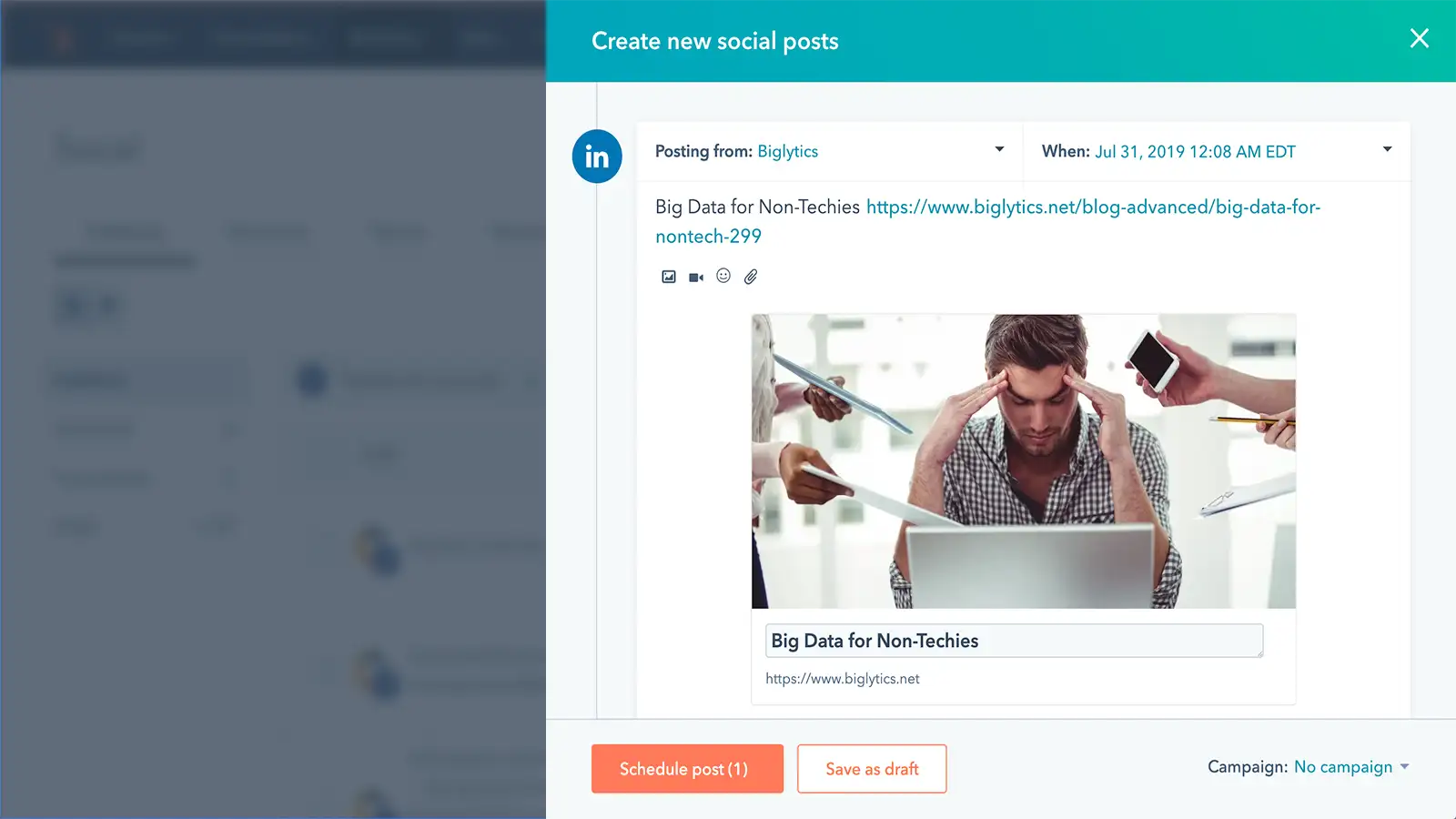 You'll be able to track the success of each campaign, as well as compare your LinkedIn engagement with your other connected social accounts.
The reporting for this connection will show you how often your LinkedIn audience likes to be engaged with and how frequently you should be posting information.
10. PandaDoc
An integration with PandaDoc makes the process of custom documents and fillable PDFs a breeze. If a contact already exists within your HubSpot CRM, PandaDoc can pull their information directly and insert it into a document.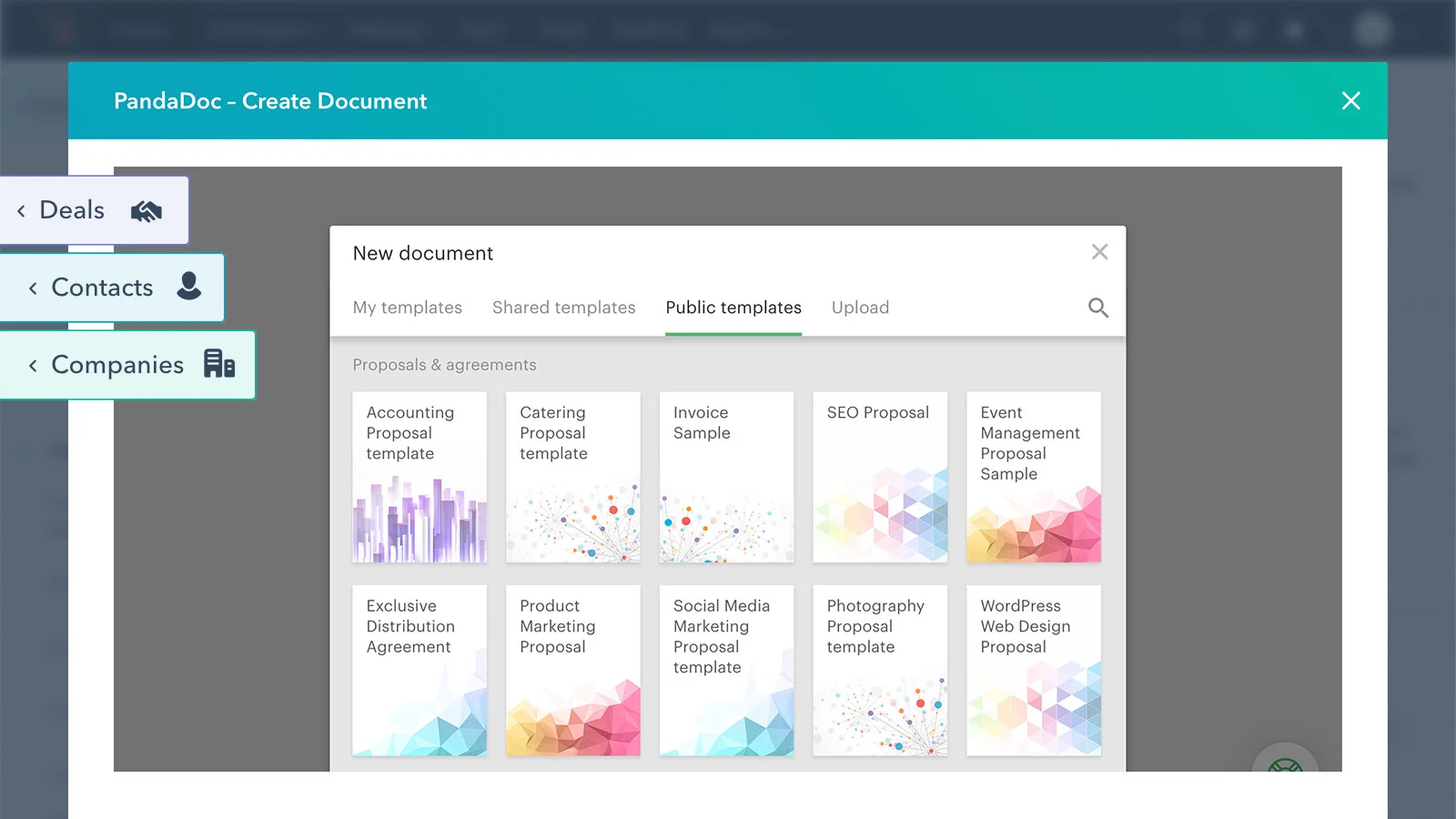 Skip the manual process of making sure you update each field of your template with the correct contact information. Eliminating the man hours here will not only free your team up to work on other things, but also reduce the number of possible errors.
11. Proposify
If you've ever sent a proposal to a contract and then immediately started sweating about what they're thinking, this integration is for you.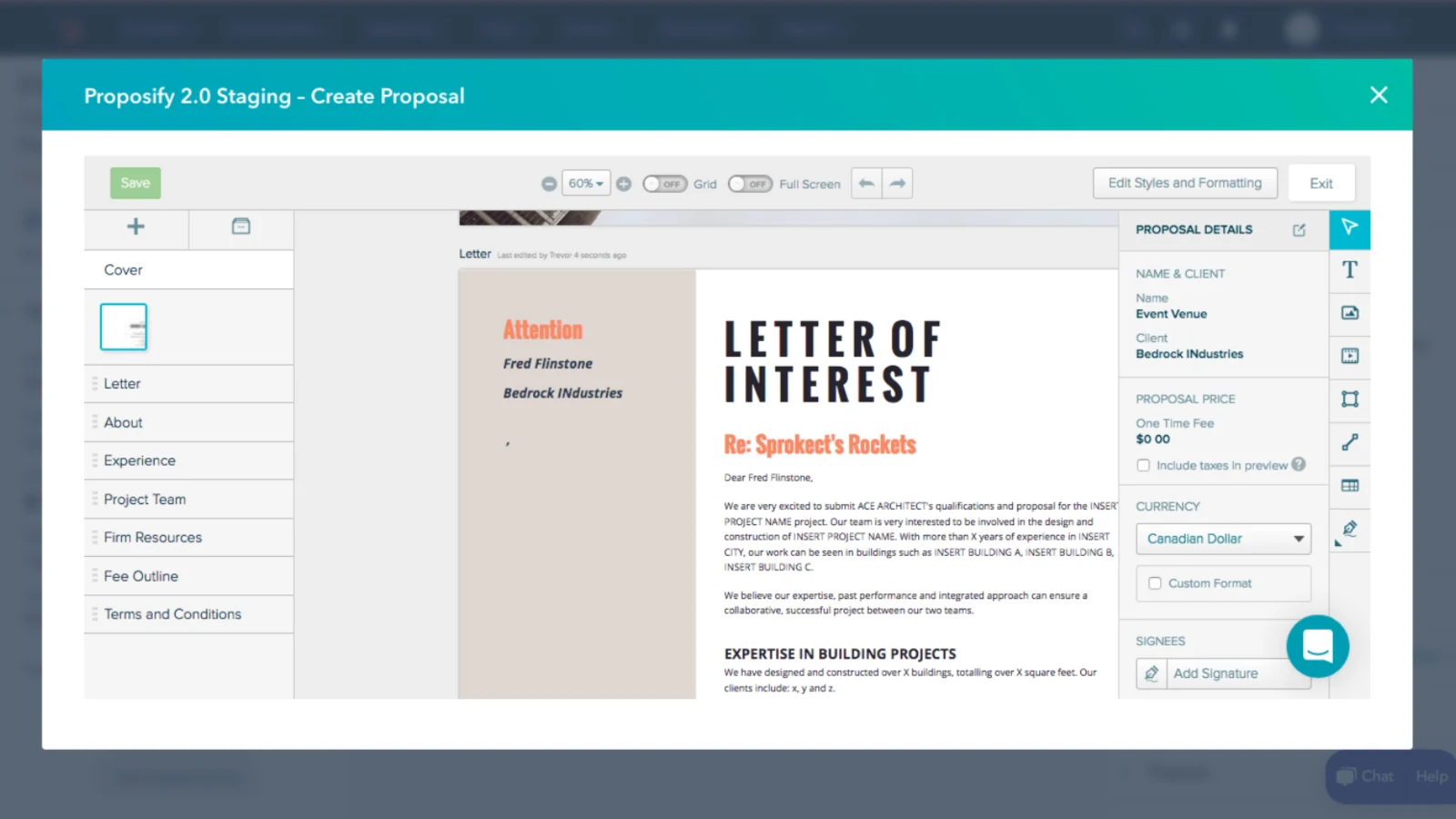 Sending a proposal through this partnership allows you to track each time your documents is viewed, and for how long. If you send multiple pages, it will even break down how long is spent viewing each individual page, so you know which areas are really catching their attention.
12. Rybbon
For a customer-focused sales process, this integration is a must-have. Tying into your HubSpot contact, this connection allows your team to use personalization tokens to send tokens of your appreciation to your customers.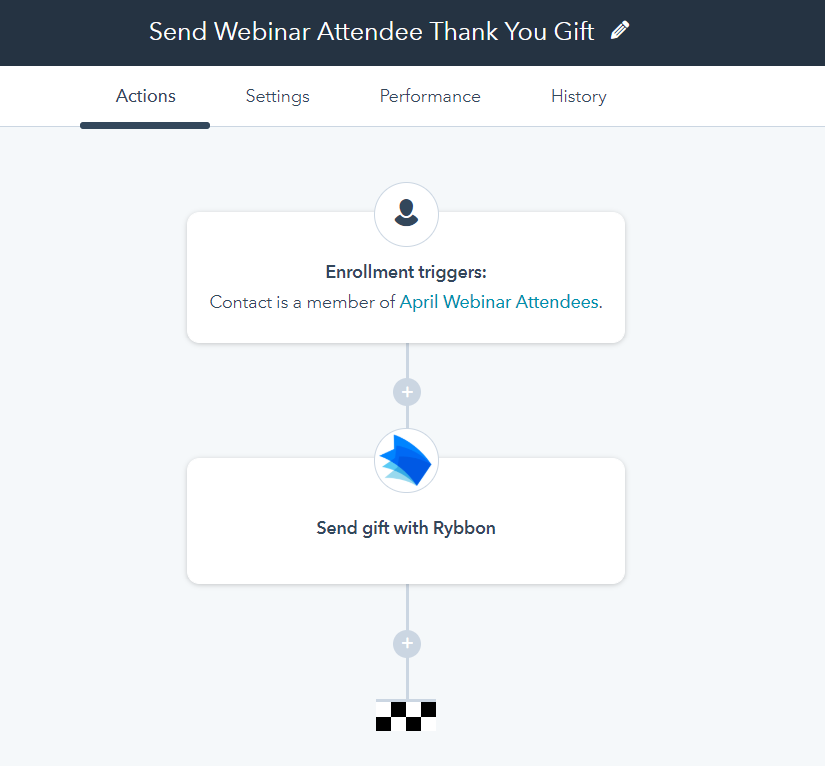 Whether you want to personally reward someone who takes a survey, or automatically distribute credit to your database on their birthday or anniversary, Rybbon can be used to deliver value to your clients. Adding this feature can help you increase rate of responses, engagement and conversions.
13. SalesForce
Merging these two tools is the ultimate way to add efficiency to your team's sales process. The of the customer data from your CRM is used to calculate a 'score' for all prospects, and you can use that score to prioritize your reaches.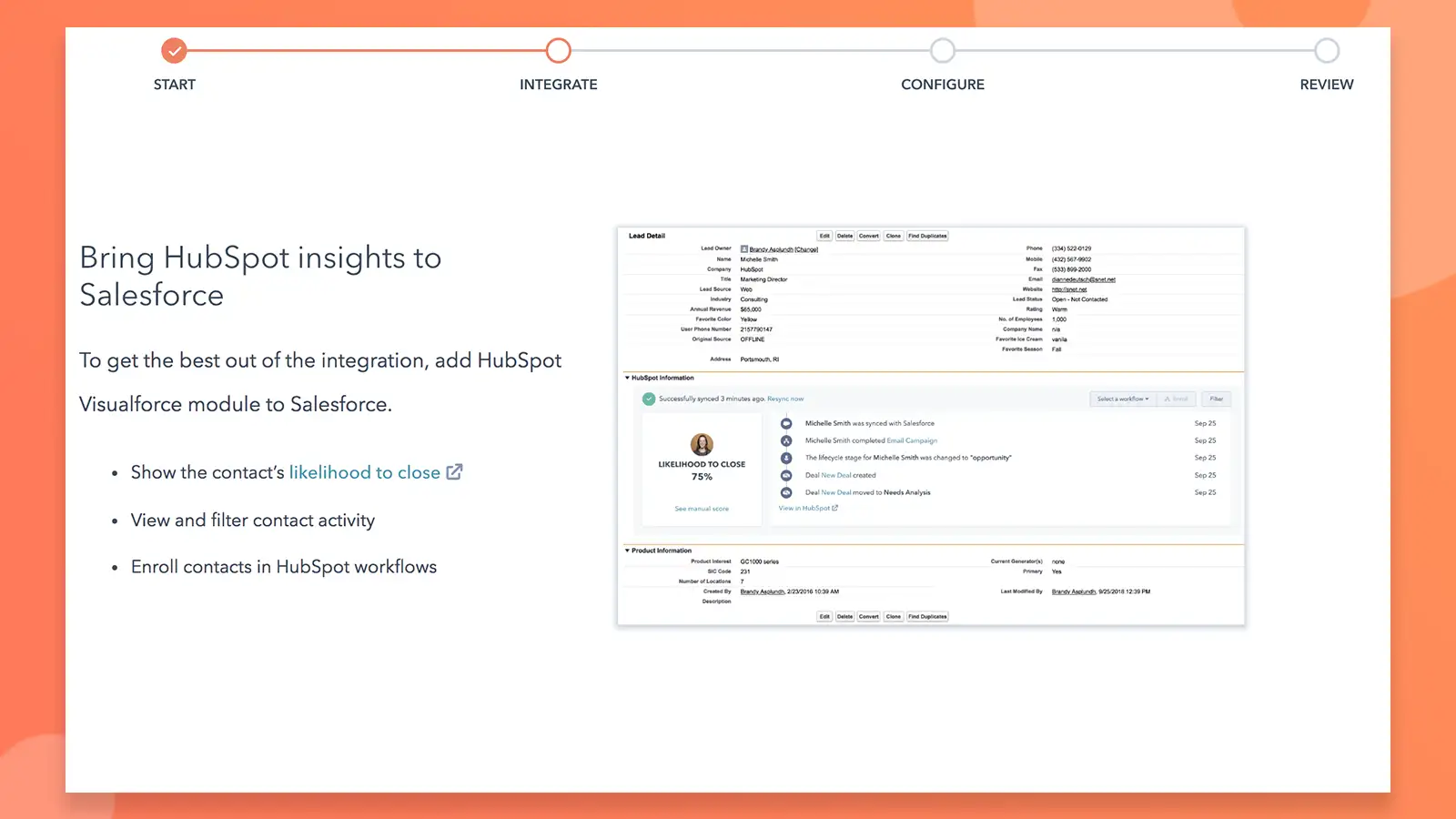 According to HubSpot, combining the efforts of these two platforms allows you to "personalize marketing emails, segment your database, or send emails on behalf of a lead's assigned sales rep". This integration enables your team with the most up-to-date data on each prospect and customer.
14. Seventh Sense
Integrating Seventh Sense and HubSpot is a great way to optimize your email marketing.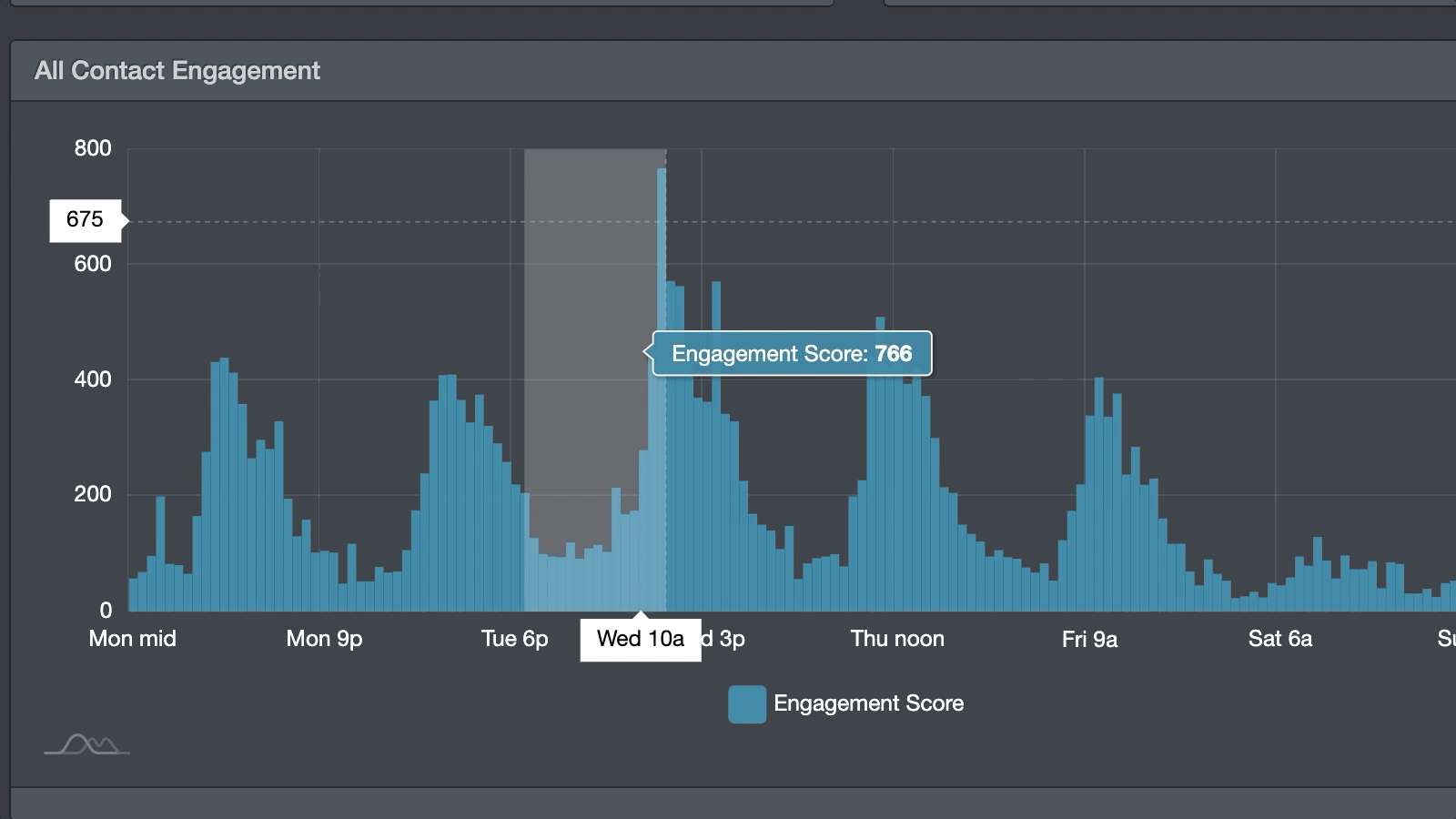 This platform analyzes each individual customer's habits and sends your marketing emails to them on a day and time that corresponds with their habits. This model continually learns more information about your contacts and adjusts its schedule accordingly.
By catering your email schedule to the preferences of your customers, it will also help improve your overall email statistics, making this method even more appealing to your executive team or even potential sponsors.
15. Slack
The benefits of using Slack have been known for quite some time now but adding it to the power of HubSpot makes things even easier.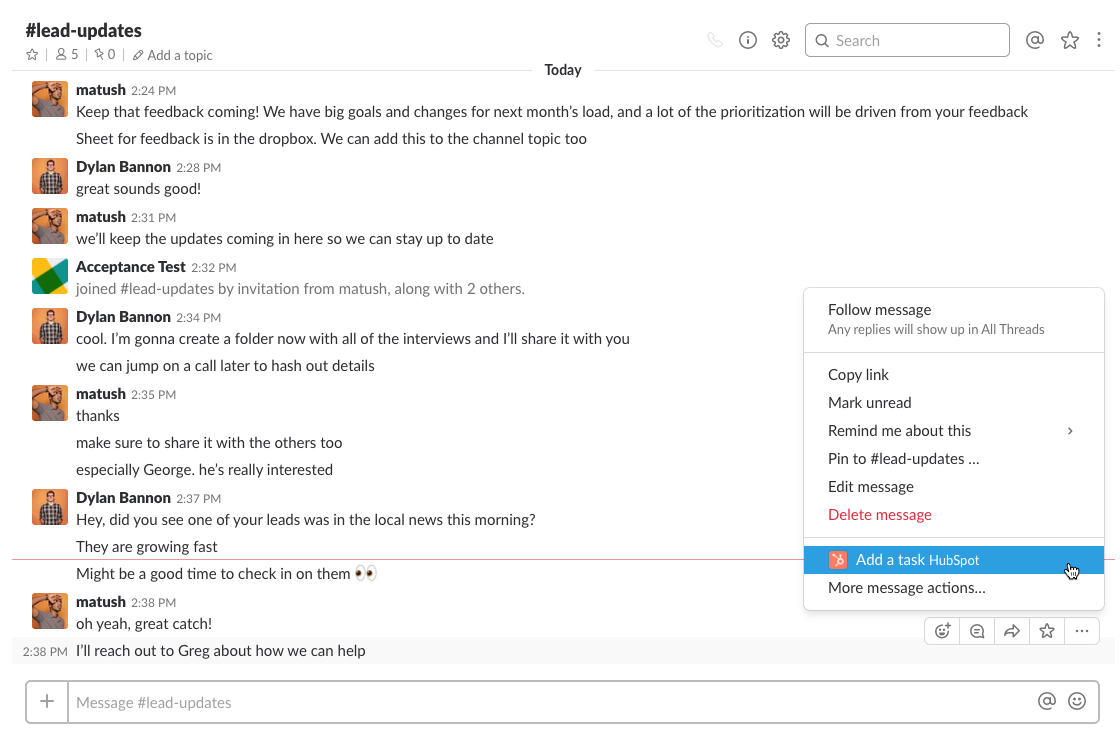 Slack can be used to chat with your team internally, as well as quickly share files and collaborate on ideas. The task feature inside HubSpot's Sales Hub can tie into Slack as well, automatically pushing out reminders and notifications to the impacted team members.
16. SurveyMonkey
When you connect your SurveyMonkey account with your HubSpot one, the things you can do with automation are quite extensive.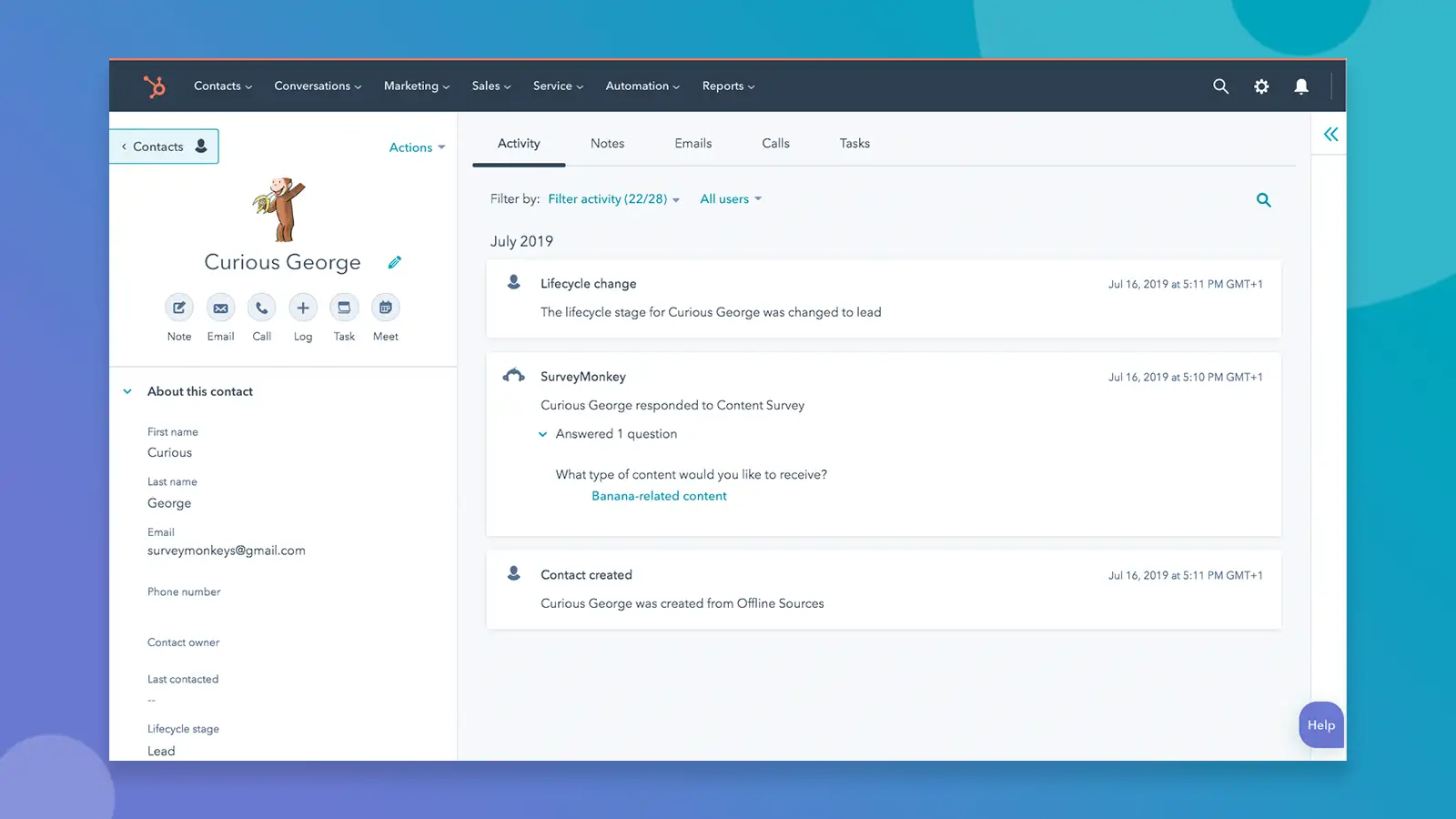 You can create workflows within HubSpot that will enroll your contacts based on criteria they select within a survey. This is perfect for list segmentation with email marketing, workflows for follow-up surveys, and will save their survey responses to their customer profile. If a new contact fills out a survey, their information will be automatically added to your database.
17. Typeform
The integration with HubSpot and Typeform allows you to create some truly eye-catching forms for your website. With enticing and mobile-friendly forms and quizzes, your customers can easily sign up for newsletters, provide feedback, and much more.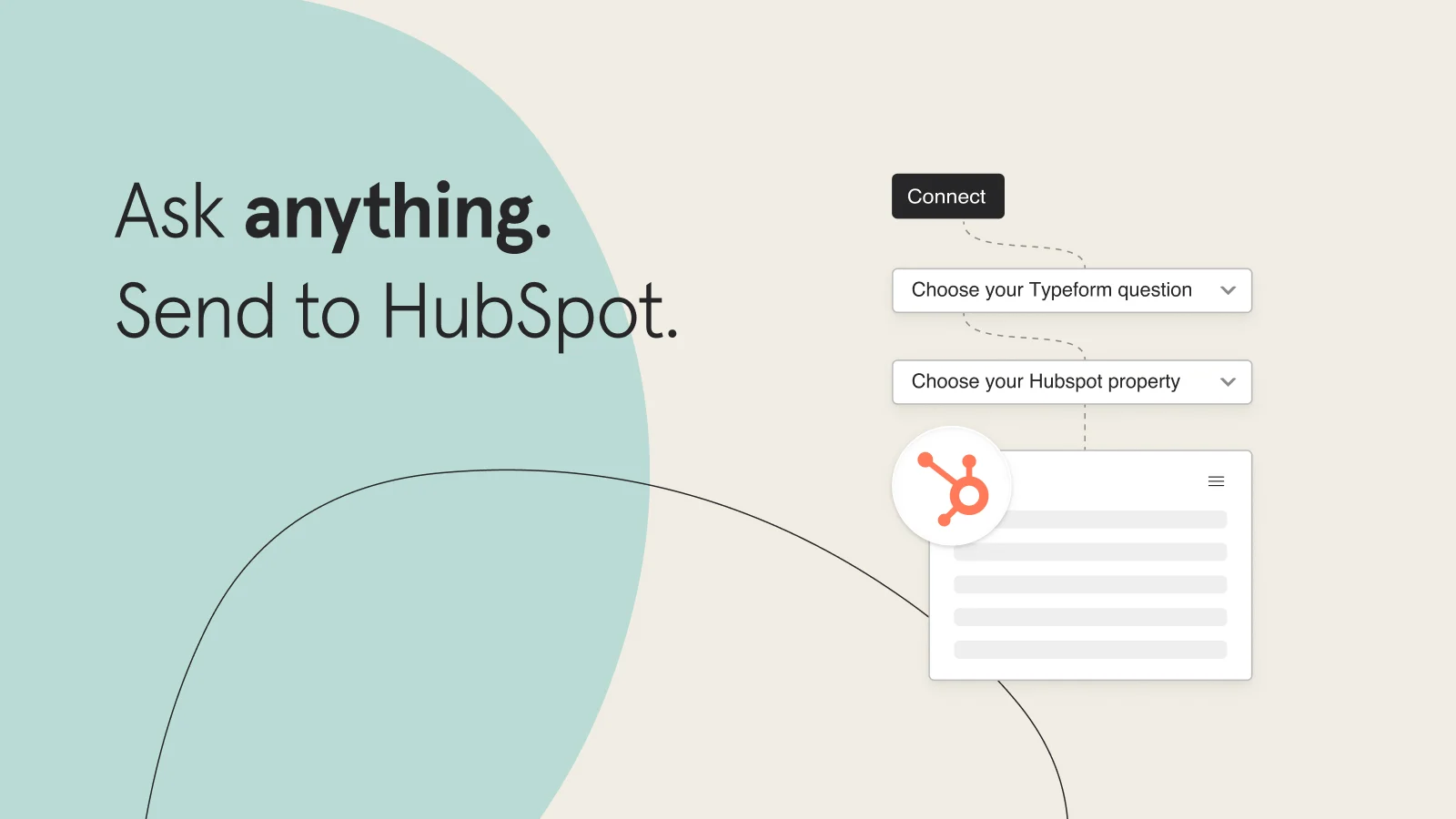 All of this information will get added to the contact profile automatically. With Typeform's tracking URLs, you will also be able to see exactly where your leads and customers are coming from to fill out your forms.
18. Vidyard
With the increasing marketing popularity of video, there's no better time to integrate Vidyard with your HubSpot account than right now. Vidyard allows you to not only host your videos with them but add clickables CTAs.
You can then embed your Vidyard files right onto HubSpot's website pages, landing pages, and forms. Encourage your sales team to make personalized customer videos through their platform for even higher levels of prospect engagement.
19. Wistia
Wistia is another great video platform integration for HubSpot. Hosting your video content here will allow you to track how long customers and prospects spend watching.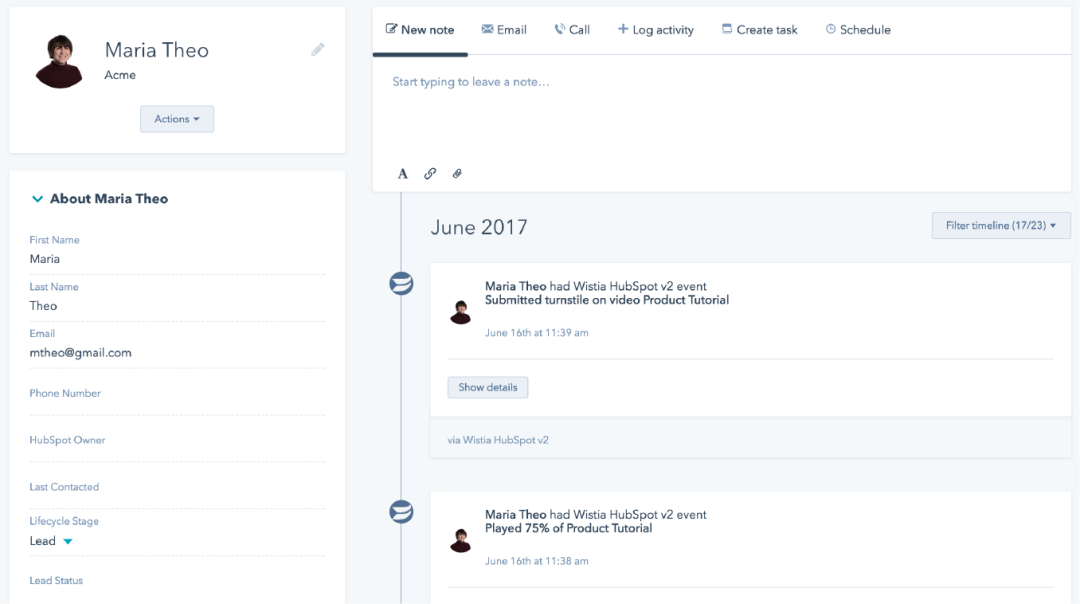 This information will then be automatically updated to their HubSpot contact record. The information gathered from these video views will impact a prospect's overall HubSpot score, letting your sales team know who would be a priority over other contacts.
20. Zapier
An integration with Zapier and HubSpot is the best way to add automation to your sales and marketing efforts. Zapier's bread and butter is connecting a wide variety of apps together to create a truly cohesive automation sequence.
It talks to all of the different software you use and ties them together in workflows and sequences of your choosing. Zapier allows all of those different platforms to talk to one another, all inside of your HubSpot interface.
21. Zoom
This year has been the biggest yet for virtual meetings and video calls. One of the biggest platforms to do that on has been Zoom.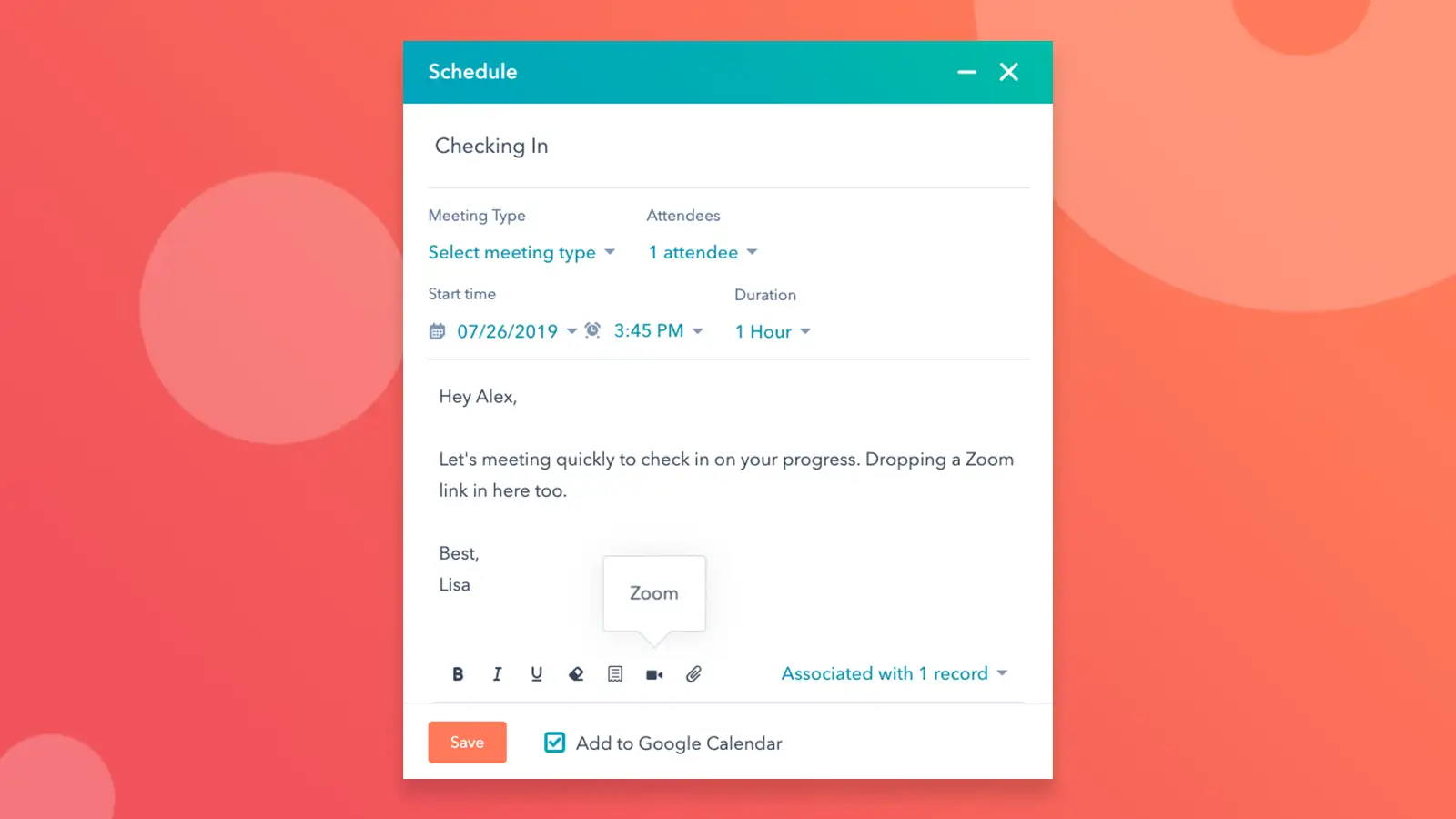 By integrating your Zoom account with HubSpot, you can connect with your customers on video calls, which can be easily scheduled, recorded, and tracked instantly inside your HubSpot contact record. If your company hosts webinars or other similar offerings, you can monitor the attendance of your prospects through this integration, as well.
The integration possibilities inside of HubSpot is truly growing by the minute. They are constantly adding new partners to what they call their 'App Partner Program', which gives their customers endless possibilities within the marketing and sales worlds.
Receive resources directly to your inbox
Sign up to get weekly insights & inspiration in your inbox.