You will most likely consider Infusionsoft and HubSpot first if you are looking to generate leads for your company. Yes, these two marketing giants have, over the years, grown geometrically in connecting businesses with their right buyers, ultimately helping them achieve their desired ROI, or sometimes even more.
Infusionsoft and HubSpot offer excellent tools that connect sales and marketing initiatives under a platform. However, despite offering similar services, these two have significant differences cut across their service delivery method, strength, coverage, and so on.
Nonetheless, in the end, it is noteworthy to state that Infusionsoft and HubSpot offer excellent and powerful marketing tools (features), with each of these tools aiming to offer business optimization and automation for the execution of their marketing strategy.
In this article, we have made a brief-yet-comprehensive comparison between Infusionsoft and HubSpot in a bid to establish which of these marketing automation giants is best for marketing. So, without any further ado, let us get straight into it!
Product Features
Obviously, you must consider the features that matter to your company's objective ahead of every other thing. Firstly, ask yourself, what do you aim at achieving with our marketing efforts?
After this, take reflective approaches at identifying which of the features – Infusionsoft or HubSpot – will help you achieve your aims.
Find out if the functions and features connect with your aims. So, what features do these platforms offer?
Inarguably, these two platforms share high similarities; hence, the need to compare painstakingly – apples to apples. Remember, in the end, you need to choose the software that offers the features that work best for you, your company, your company's goals, and objectives.
HubSpot Features
HubSpot offers tools needed for managing website analytics, email marketing, blogging, and social media, all in a place.
Website Analytics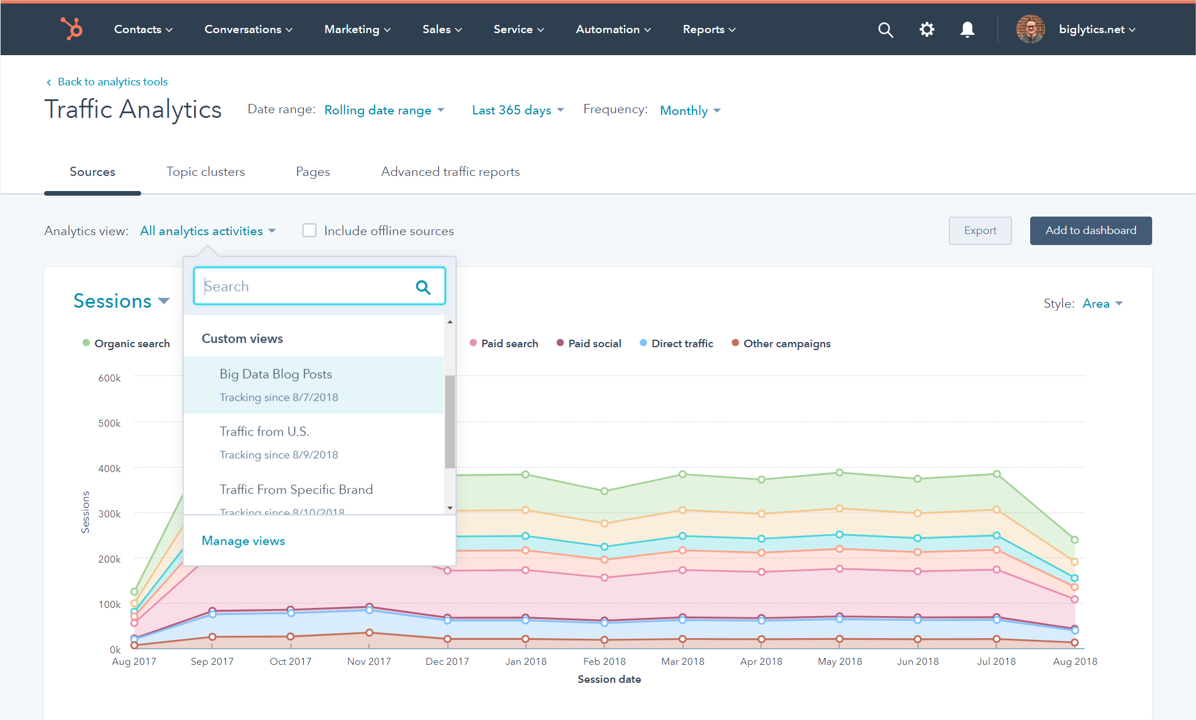 Email Marketing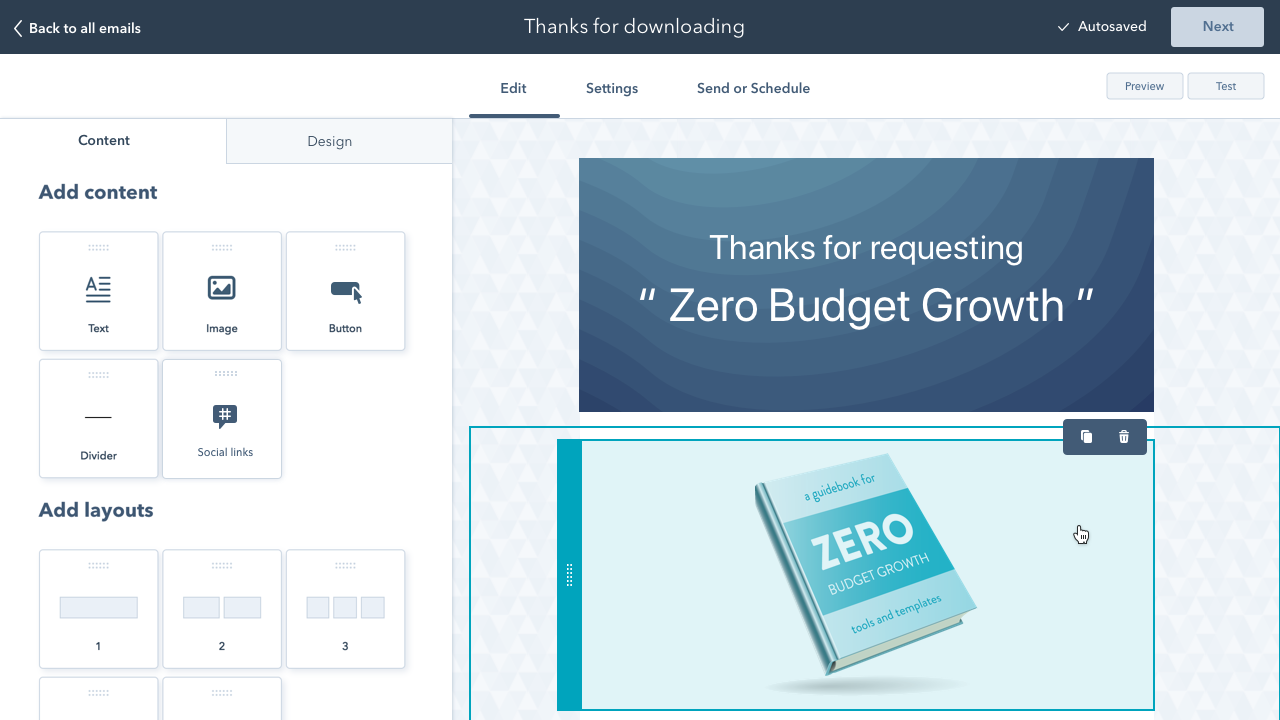 Blogging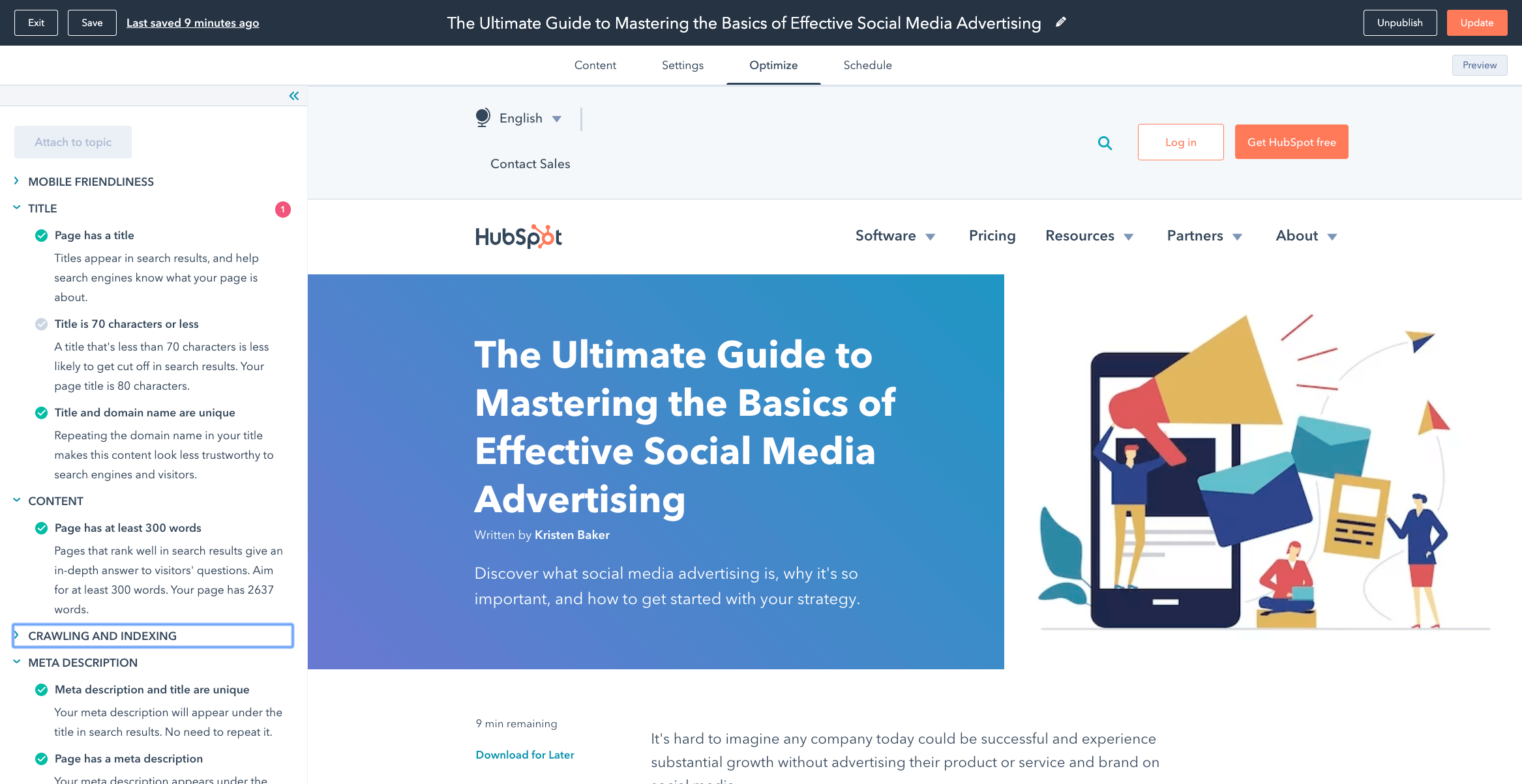 Technically, HubSpot provides many benefits that other marketing automation software lacks, including a keyword analysis tool, an inbound link tracker, and others.
Keyword Analysis Tool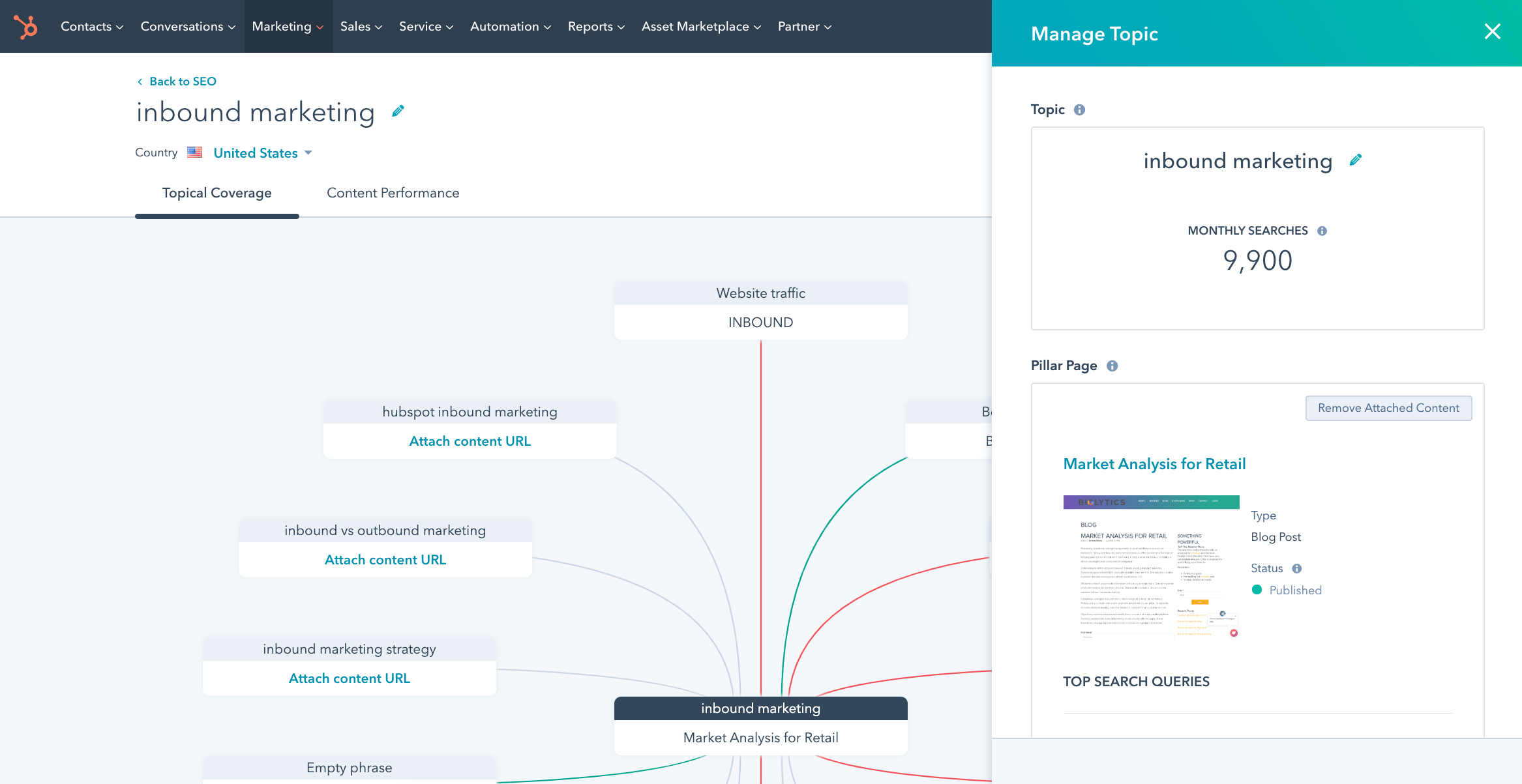 Integrations
HubSpot also supports third-party integration, including business applications such as WordPress, Zapier, Salesforce CRM, etc.
Infusionsoft Features
On the other hand, Infusionsoft, apart from offering tools that help small businesses connect with their audiences, generate massive leads, and provide marketing solutions that save money and time.
Technically, we think Infusionsoft suits small businesses more, especially those who do not have just enough expertise to integrate systems such as Salesforce CRM.
Infusionsoft also features a drop-and-drag campaign builder, which helps businesses create reusable ad campaigns.
Campaign Builder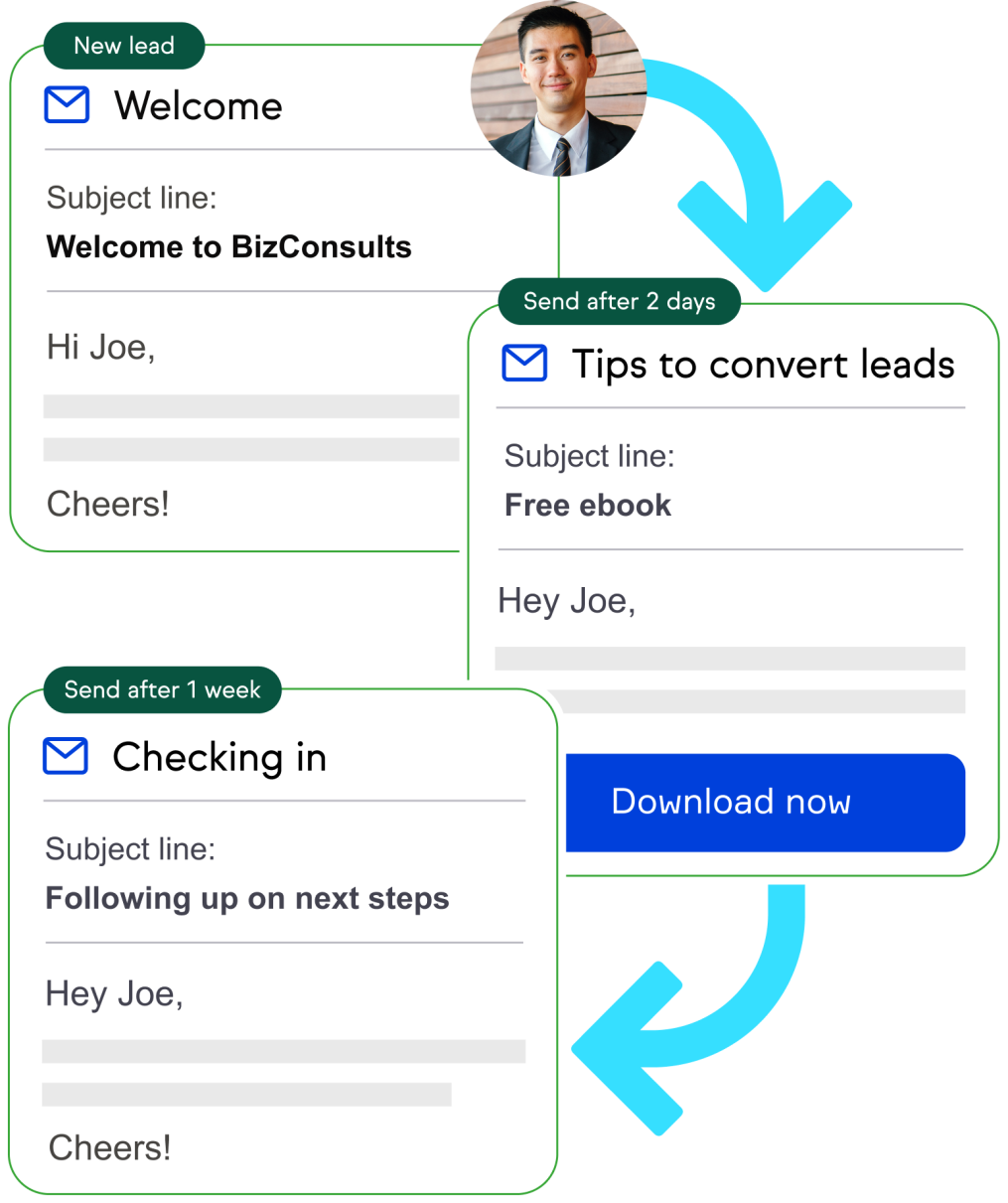 Integrations
Infusionsoft also supports third-party integration, including business applications such as Direct Mail Manager, CustomerHub, Scout, etc.
Pricing
Another factor worthy of comparison is pricing. Apart from effectiveness and alignment with your marketing strategy, you need to opt for options that are within your budget.
HubSpot Pricing
HubSpot offers four varieties of packages, starting from Free to Starter, Pro, & Enterprise.
The Free plan, according to its name, is completely free, although with content limitations
The Stater Plan costs $50/month and offers features for solopreneurs, beginner marketers, etc
Pro Plan costs $800/month
Enterprise starts at $3,200/month
Infusionsoft Pricing
Infusionsoft price, on the other hand, depends on the number of contacts on the database of your users. Generally, all of Infusionsoft's plans include marketing automation capabilities and content management.
Below, find the full breakdown of Infusionsoft's pricing system:
0-500 contacts: Starts at $99/month
500-1,000 contacts: Starts at $119 per month
1000-2,500 contacts: Starts at $199 per month
2,500-10,000 contacts: Starts at $274 per month
10,000- 25,000 contacts: Starts at $299 per month
25,000-50,000 contacts: Starts at $349 per month
50,000-100,000 contacts: Starts at $399 per month
Compliance & Security
Both per month have taken intentional efforts at ensuring that their features are aligned in compliance.
However, when considering security for HIPAA compliance and processing payments, we think Infusionsoft is better equipped. And this is due to their customer database's ability to serve an audience of businesses that process online payment and orders often, such as e-commerce, healthcare practitioners, small businesses, etc.
Sales Channel Structure
HubSpot features a Value-Added Reseller (VAR) network of agencies, consultants - generally third-party providers – which allows them to sell directly to end-users.
Similarly, Infusionsoft also sells directly to end-users via referral partners, certified consultants, and third-party providers.
Customers by Company Size
Both software traditionally serves small, medium-sized, and large markets, including enterprise companies.
However, noticeably, Infusionsoft is focused more on serving small and medium-sized markets, especially for businesses such as real estate, e-commerce, etc.
HubSpot, on the other hand, focuses more on enterprise companies, especially with their recent introduction of new features, which was announced at their Inbound '18 conference.
Final Thoughts
So, basically, having considered all of the information in this article, comparing, contrasting, and deciding which to opt for between Infusionsoft and HubSpot, you must understand that a lot of factors go into choosing one out of these two marketing automation giants.
Nonetheless, we believe just enough justice has been done in that regard via this article, and you, henceforth, shouldn't find it rather challenging to choose one out of the Infusionsoft and HubSpot aligns with your company' goals and objectives, budget, and size.
Receive resources directly to your inbox
Sign up to get weekly insights & inspiration in your inbox.